7 Best Michigan Daytrips for Seniors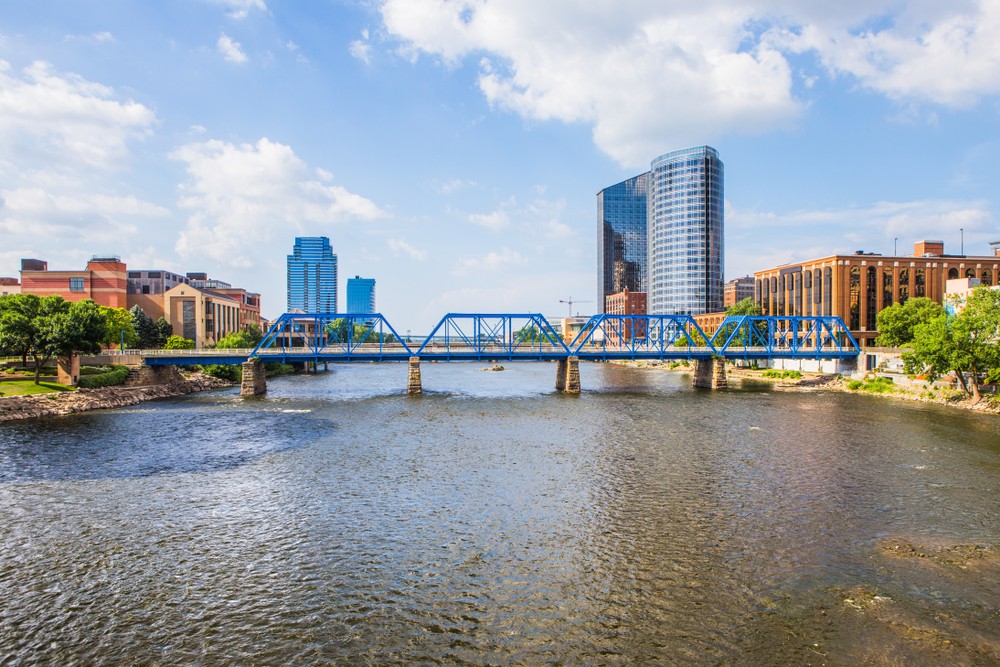 From the Motor City of Detroit to the charm of small-town Holland, the Great Lakes state offers seniors a variety of options for getaways. Whether you love bird watching or you prefer to spend an afternoon at an art museum, the list of things to do in Michigan is a long one.
We created a list of some of the best Michigan daytrips to help seniors plan a late summer or fall road trip in the state that boasts the longest freshwater coastline in America.
7 Best Michigan Daytrips for Seniors
Step back in time with a visit to Mackinac Island, a designated national landmark. You'll take a ferry to the island from Mackinaw City. Since no motorized vehicles are allowed on the island, you'll travel by foot, bicycle or horse-drawn carriage. Old movie buffs might recognize the scenery as it's the setting for the classic Christopher Reeves and Jane Seymour movie, "Somewhere in Time." The island has historic elements, such as a blacksmith's shop where you can make a horseshoe knife, as well as restaurants, shops and nightlife. The island is also the finish line for boat races, such as the Chicago Yacht Club Race to Mackinac.
Northern Michigan Wine Country
If you're a wine lover looking for a new destination to explore, northern Michigan might be of interest. The microclimate created by Lake Michigan is known for its wine-producing vineyards. You'll find wineries throughout the Petoskey area, Traverse City and Suttons Bay. They're worth a trip from wherever you call home. Just be sure to book a hotel room or bed-and-breakfast ahead of time if you plan to spend the night. Accommodations can be tough to find much of the year!
The Bavarian Style Village of Frankenmuth
This quaint town is known for its Bavarian-style architecture. Frankenmuth may also be known for its self-described largest Christmas store in the world, Bronner's Christmas Wonderland. But the town has much more to offer older adults looking for places to visit in Michigan. You can enjoy boutique shopping, take a river cruise, tour a brewery, enjoy a carriage ride, or stop by one of the city's historic museums. Just outside of town, visitors will find Birch Run Premium Outlets. Popular stores here include Tommy Hilfiger, Le Creuset, Coach, Nautica, Abercrombie & Fitch, Polo Ralph Lauren, Kate Spade and more.
This desirable retirement destination is also a popular tourist area because of what it has to offer. Year after year, this beautiful southwest Michigan town brings visitors back. In May, the Tulip Time Festival celebrates the town's Dutch heritage and attracts tourists from all over the country. The arts are a big part of life here, as evidenced by attractions like the Oz Sculpture Garden. It was created to honor the author of the "Wizard of Oz,"  L. Frank Baum, who spent summers here. Shops and restaurants line the city's downtown and heated sidewalks welcome guests in winter! There are also an abundance of hiking trails. This list will help seniors looking for a daytrip in Michigan to explore their options for scenic strolls in the area.
Detroit has long been known for two of its primary industries — automobiles and Motown. Both have a rich history in this large Midwestern city. But there's more to Detroit than cars and music. The city is home to world-class museums, such as the Detroit Art Institute and the Henry Ford Museum of Innovation. The city is also a sports lover's  paradise, with major league sports teams that include the Detroit Pistons, Detroit Lions, Detroit Tigers and Detroit Redwings. Diverse restaurants, shops and casinos also attract tourists of all ages.
The Pristine Beauty of the U.P.
Michiganders and frequent visitors refer to the upper peninsula of Michigan as the "U.P." While it makes up 29% of Michigan's land, it accounts for only 3% of the state's population. Marquette, a town of just over 20,000 people, is the peninsula's largest city. And tourism is one of Marquette's major industries. Older adults who visit this area of the state do so largely for all the natural beauty the U.P. has to offer, including boating, kayaking, nature trails and camping. Invite the grandchildren to come along and take them to see Lakenenland, a fun junk-sculpture park, or to explore the Marquette Maritime Museum.
The Bustling City of Grand Rapids
Seniors looking for things to do in Michigan will likely enjoy a daytrip to Grand Rapids. Western Michigan is a haven for art lovers, golfers and those who love the great outdoors. There are also plenty of opportunities to shop, explore diverse restaurants and take in sporting events. The area is home to the Gerald R. Ford Presidential Library, the Frederik Meijer Gardens & Sculpture Park, and the Grand Rapids Museum. Every fall, the town hosts ArtPrize, an 18-day international arts competition that awards $450,000 in prizes.
Enjoy a Maintenance-Free Lifestyle at Freedom Village
If your retirement goals include having more time and freedom to travel, independent living at Freedom Village is a solution to consider. Unburdened by the upkeep of a private home, residents can choose how to spend their days. It might be daytrips  to popular Michigan destinations, volunteering, or participating in one of the many activities that take place every day. Contact us today to learn more!