Dining.
Delicious is always on the menu.
Beautifully prepared entrées. Tempting desserts. Fine beverages. Savor an exceptional experience at every one of our dining spots.
Gourmet every day? OK!
Our chefs and culinary teams use fresh seasonal ingredients for every meal, and menus change regularly, so there's always something exciting for you to try. We're happy to accommodate special dietary needs, including vegetarian, heart-healthy and sodium-free. Eat in? Get it to go? Or delivered to your home? It's always up to you.
An innovative dining program is included in your monthly service fee. Enjoy one meal per day in our formal dining room, with a variety of fresh, healthy, chef-prepared dishes to choose from. Or gather with friends for drinks in the Bistro. Friends and family are always welcome, and we offer private dining rooms for entertaining large groups.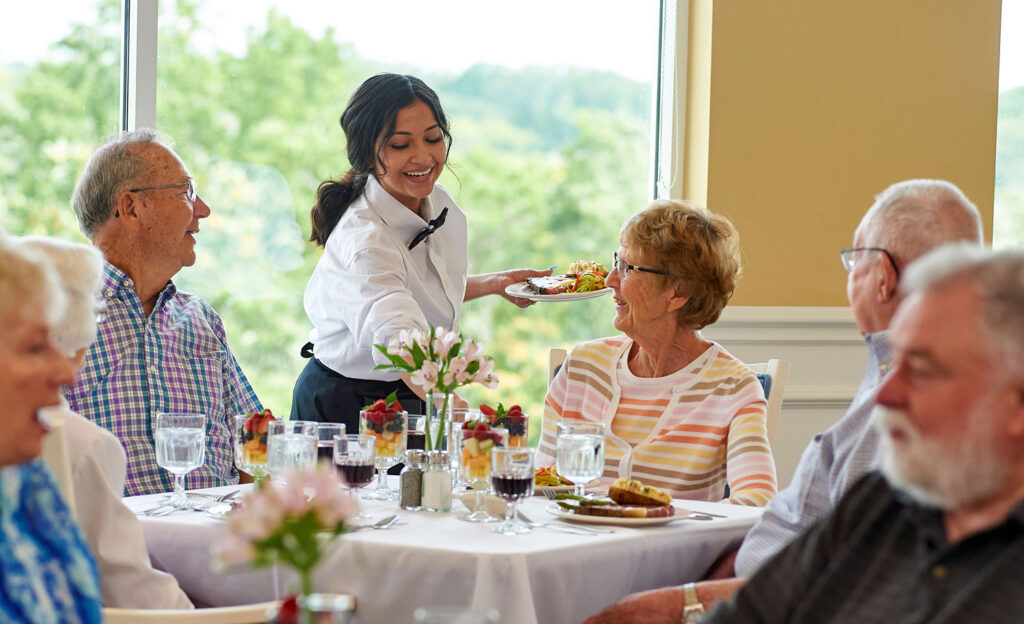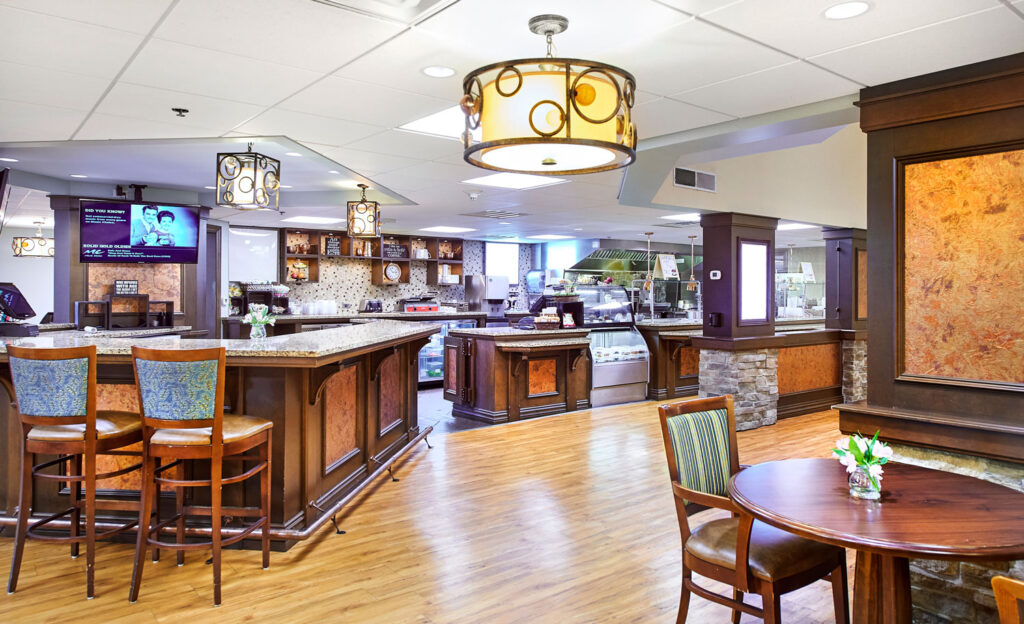 Find out what's cooking at Freedom Village.
Contact us using the form on this page or call 616-200-7271 to schedule a complimentary lunch and tour.