5 Best Hiking Trails Near Holland, MI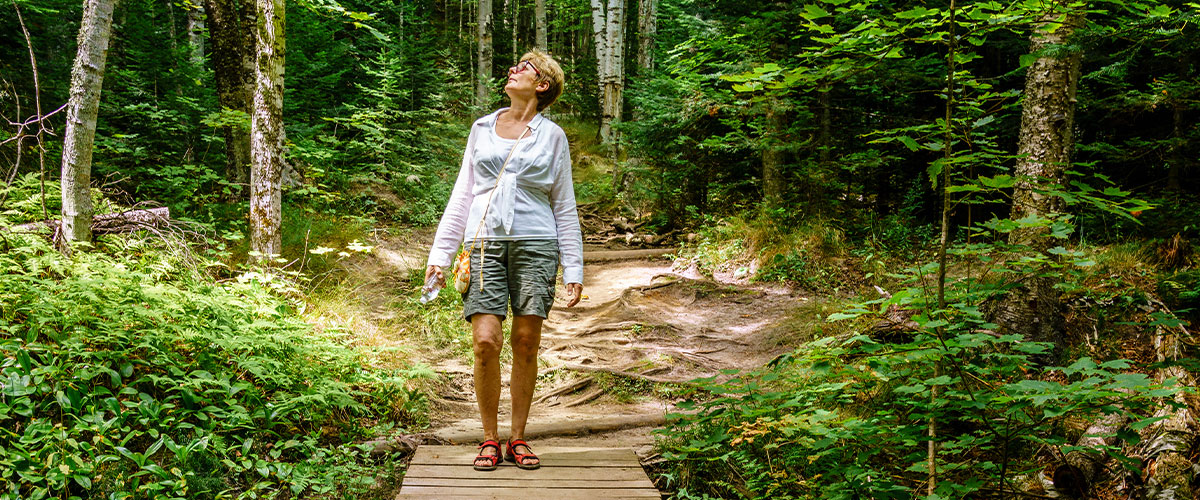 Take a Hike? Yes, Please!
Holland, Michigan, boasts some of the most beautiful nature preserves and hiking trails in the area. They provide us with year-round entertainment and connect us to wildlife. Active seniors in the area like to walk and hike for the chance it offers to get out in nature, and also for the health benefits. Walking is a great cardiovascular workout, and it improves lung capacity. Regular walking can reduce your risk of a stroke or heart disease. It strengthens your bones and, of course, builds strength and endurance. And if you take your walk outside, you increase your vitamin D levels, improving your bone health and energy levels.
Since we love to explore our area, we thought we'd share some of our favorite local spots to walk and hike the trails in Holland, Michigan:
Riley Trails
Sitting on 300 acres on the south side of Holland is an extensive scenic trail system. Throughout Riley Trails, you can explore a beech-maple forest, pine plantations, open plains and sandy dunes. Each time we visit, we discover a new gorgeous view or a fun experience.
Outdoor Discovery Center
If you're interested in Michigan wildlife, the Outdoor Discovery Center is the destination for you. The public has free access to this 155-acre nature preserve, which features several unique habitats, including meadow, remnant dune, lowland hardwood forest, upland forest, marshes and ponds. Within this rich environment, you can find 26 species of mammals, 10 species of amphibians, 10 species of reptiles and 172 different species of birds. If you're lucky, you may even spot a bald eagle.
With its diverse wildlife and natural playscapes, the Outdoor Discovery Center is a great location to bring the grandkids. And the trails, boardwalks, and stunning views make it a wonderful place for people of any age.
Hemlock Crossing
This gorgeous setting provides fun activities all year-round. You can go and get in a workout here or just meander and enjoy the outstanding views. Depending on the weather, you could try kayaking or canoeing, or rent snowshoes or bring your cross-country skis. There's no bad time to visit Hemlock Crossing.
Kouw Park
Maybe we shouldn't be sharing this suggestion — we enjoy Kouw Park because it's a picturesque Michigan beach, and it's not as crowded as Holland State Park. Stroll along the sand and enjoy the crashing waves. Bring a picnic lunch to eat in the designated picnic area or right there on the beach.
Van Raalte Farm Park
This unique mix of natural beauty and local history sits on 160 acres just southeast of Holland, Michigan. Here, you can walk the trails or explore the historic Van Raalte farmhouse. Throughout the year, you'll find Civil War reenactments, maple syrup tapping, and the famous Dutch-inspired Tulip Time festival.
Whether we feel like hiking in the forest, exploring the beach or walking along an idyllic riverbed, everything we want is right next door to us in Holland, Michigan. If you'd like to know more about the wellness and fitness offerings at Freedom Village, let us know. We would love to tell you more about our well-rounded approach to health.