The Best Gift for Your Aging Parents: The Gift of Life Care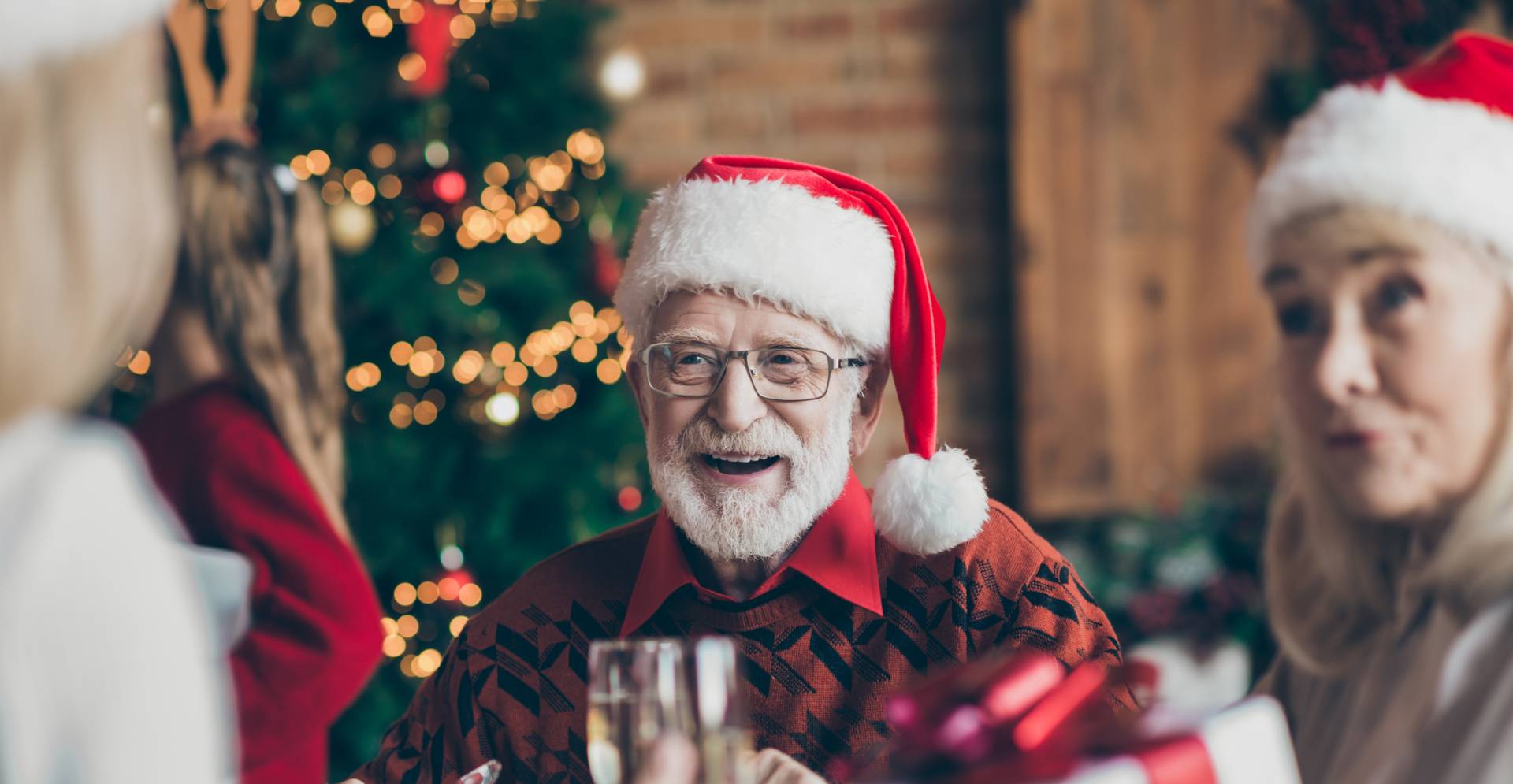 There's nothing you can do to predict the future of your parent's health, but there is something you can do to ensure they have a plan, if they should ever need extra help. Life Care for seniors offers a maintenance-free lifestyle and a full continuum of care that helps them thrive through retirement and offers you peace of mind knowing their needs will always be met.
What exactly is Life Care for seniors, and do all senior living communities feature this incredible plan for the future? Get the answers to your questions and find out why Life Care is the perfect gift for aging parents.
What Is a Life Plan Community?
A Life Plan Community, also known as a continuing care retirement community or CCRC, offers independent living and a full continuum of senior care that can include any or all of the following: assisted living, skilled nursing, rehabilitation, and memory care. This is all typically offered on the same campus.
Here's a quick overview of what's offered at each level of living at Freedom Village:
Independent living. Residents live in beautifully appointed, maintenance-free apartment homes, and don't require assistance for their daily activities. They spend their days indulging in services and amenities like fitness centers, lifestyle and wellness programs, and exploring our surrounding community.
Assisted living. This level of living is ideal for seniors who need personalized support with daily living activities, such as bathing, grooming, dressing, and managing medications. Assisted living floor plans are designed with features like grab bars and nonskid floors to help residents stay safe. Residents in assisted living have access to all the wonderful activities, services and amenities Freedom Village offers to everyone who lives here.
Skilled nursing. When residents require long-term care or more help than what assisted living can provide, they move into our skilled nursing neighborhood. Skilled nursing provides assistance with activities of daily living, plus round-the-clock medical care. This is considered the highest level of living at a Life Plan Community.
Memory care. If someone is living with Alzheimer's or another form of dementia, memory care provides the support they need to live a high-quality life. Residents receive assistance with activities of daily living from highly trained staff, while also enjoying the benefits of a variety of social opportunities, secured gardens and courtyards, and dementia-specific programs that use the latest treatment and technologies.
Rehabilitation. When a resident is recovering from an illness or surgery and needs short-term care, a stay in rehabilitation can help them get back to their normal routine in no time. Senior rehabilitation services include orthopedic rehabilitation; retraining to independently handle activities of daily living; and physical, occupational, and speech therapies.
What is Life Care?
Type A Life Care and Type B Modified Plans are the two most common contracts offered by senior living communities.
Both contracts require an entrance fee and monthly services fees, but there are big differences in the cost of senior care offered to residents.
Type A Life Care contracts guarantee lifetime priority access to premium amenities, and a full continuum of care at the same community and are considered the gold standard of senior living contracts. They have relatively consistent monthly fees with only minor adjustments for cost of living and inflation, regardless which level of care a resident requires for a healthy retirement. This contract also locks in a dramatic discount for future health care services, which gives you protection from the rising price of senior care.
Type B Modified Plans are like Type A Life Care, but they don't lock in predictable rates so residents are protected against the rising costs of senior care. You might receive a limited number of free days in a health center. However, additional care may be billed at daily market or minimally discounted rates. Each Type B Modified Plan also varies widely depending on the community.
Some Life Plan Communities offer Type C Fee-for-Service contracts, which often feature small or zero entrance fees, and access to community amenities. However, if a resident requires short- or long-term care, services are charged at per market rates, and care may or may not be provided on the same campus.
Is Life Care a Good Investment for Aging Adults?
If you're searching for ways to express your love this holiday season, talk to your parents about the gift of Life Care. Not only does it eliminate the hassles and expenses of owning a home, it provides peace of mind for the whole family.
These are just a few ways Life Care for seniors can make a lasting difference in your retirement:
Security. Senior living communities with Life Care are specifically designed for residents to have a healthy and enjoyable retirement, no matter the level of care a person may require. Your mom or dad will never have to leave the community if their health needs change. From independent living to skilled nursing, every level of care ensures each resident receives the support they need whenever they need it.
Predictable monthly rates. It's not a secret that health care costs are regularly on the rise, and most Americans will require some level of assisted living services in their lifetime. Life Care locks in a significant lifetime discount for senior care through your mom's or dad's time at a retirement community, which makes monthly expenses much more predictable. If your parents' finances are depleted through no fault of their own, they won't be asked to leave the community they've come to know and love.
Opportunity to age well. Events, services and amenities are designed to help older adults thrive intellectually, spiritually, and physically. At our Life Plan Community in Holland, MI, we have features like a fully equipped fitness center, heated indoor pool, library, arts and crafts studio, woodworking shop, general store, and community garden.
Freedom Village Is Here to Answer Your Questions About Life Care and Life Plan Communities
Our experts know choosing the right senior living community isn't simple. That's why we're here to make it easier with guidance you need to talk to your parents about the gift of Life Care. If you have questions about Life Plan Communities or want to schedule a tour of Freedom Village, contact our senior living representatives online or join us for a community event. We'd love to have you join us!