5 Things You Learn When Transitioning from a Home to One Bedroom Apartment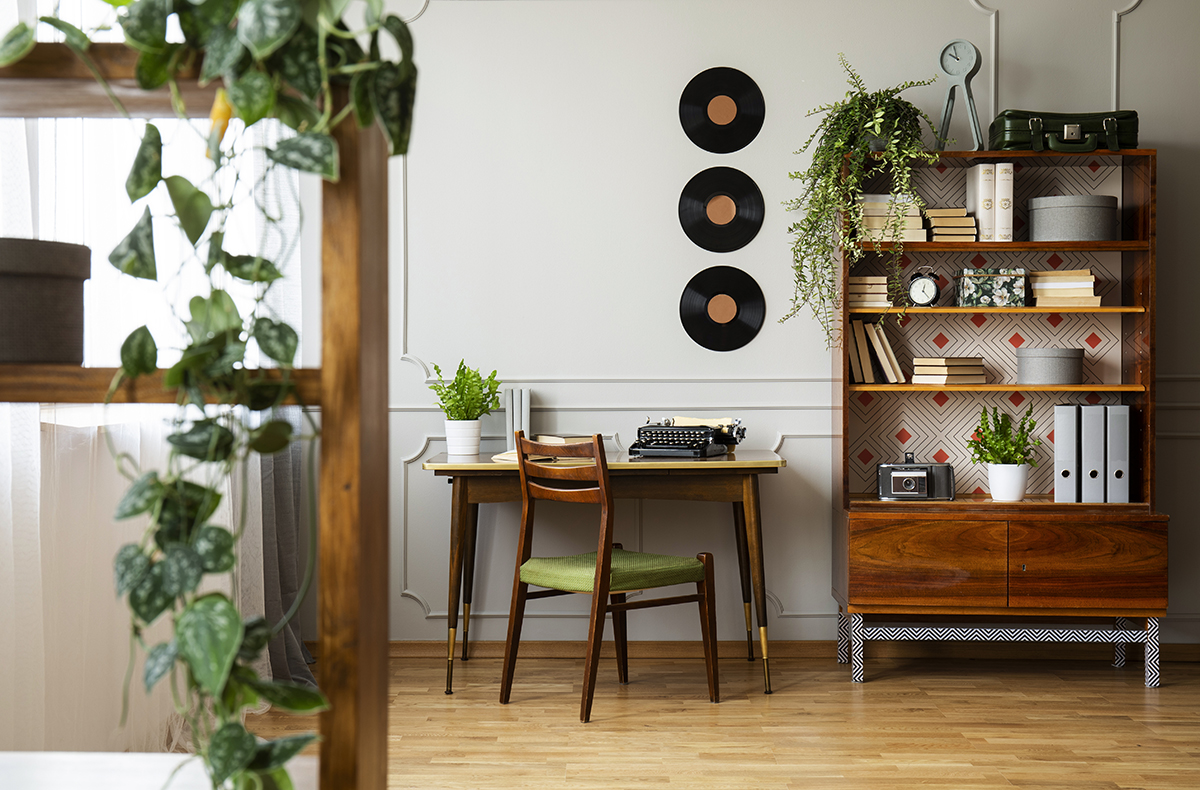 For more and more people, the idea of owning a large house as a sign of success and self-worth is becoming less important. Instead, people are asking themselves, "How much space do I need in my new house?"  and "Will the maintenance and chores that come with too much space keep me from doing what I want?"
Today, people of all ages are discovering the benefits of living in a residence that fits their lifestyle. For some, that means choosing a tiny house as a starter home. For others, it means downsizing to a smaller home or apartment.
The desire to have a residence that complements their life is encouraging many older adults to look at the benefits of moving into senior living. If you're considering making a move, here are some of the surprising things you'll learn from downsizing.
#1 Less Doesn't Have to Mean Less
Moving to an apartment doesn't mean you have to become a minimalist. If you love plants and currently have a proverbial indoor jungle, you can still have it. If you're crafty and have tons of crafting supplies, you can still find a way to store them all and make crafting space. Tips for getting more out of your living space include:
Embrace unique storage options.
If you have a lot of stuff, staying organized is a must.
Messes can make things feel cramped, so keep your residence clean.
To help your space feel larger, create separate zones/areas to use for specific tasks.
#2 Making Compromises Can Spur Creativity
When you have a large house, it's easy to add more things because you have the room. Moving to a smaller space means you have what's important and useful to you. Luckily, with the trend towards smaller living spaces, there's a lot of creative multi-function furniture options out there. You can choose a coffee table that easily converts to a dining room table for four, a wall mounted shoe closet or even the famous ottoman, which not only offers storage but also can be used as a side table.
#3 Floor Plan Layout and Flow Matter More than Square Footage
When evaluating any space, how you're going to use it is more important than its size. Every area must pull its weight. There are a variety of free design tools available to help you figure out the flow of any floor plan you're considering to ensure it'll work for you.
#4 Get Down to What Matters Most
When you start thinking a smaller residence might fit you better, it's a good time to figure out what actually brings you joy and what's just something you've been cleaning all these years. Tips to help you figure out what's important to you include:
Visualize before you downsize so you know what you have room for in your new place.
Downsize before the moving van arrives, and don't plan to sort things after you move.
Go through everything (even any off-site storage units you have).
Tidy, organize, and downsize by category: clothing first, then books, office and kitchen supplies and lastly, sentimental items.
Leave room for more. Rather than seeing how much you can fit, downsize to the point where you have room to breathe. You can always add it later.
Afterward, you'll find yourself feeling happier surrounded by your favorite things and spending less time cleaning everything else you happened to keep over the years.
#5 Think in 3 Ds
Downsizing to a smaller space is an opportunity to talk with your children and siblings about heirlooms, keepsakes and family memories. To help, follow these 3 Ds:
Distribute
Donate
Dispose
Find the Freedom to Live Life Your Way at Freedom Village
As you consider a move into senior living, it's a good idea to see what's available. To help you get started, check out our floor plans. See something you like? Schedule a personal tour by using our Community Assistant chat feature or contact us here.