Your Guide to Moving Into Independent Living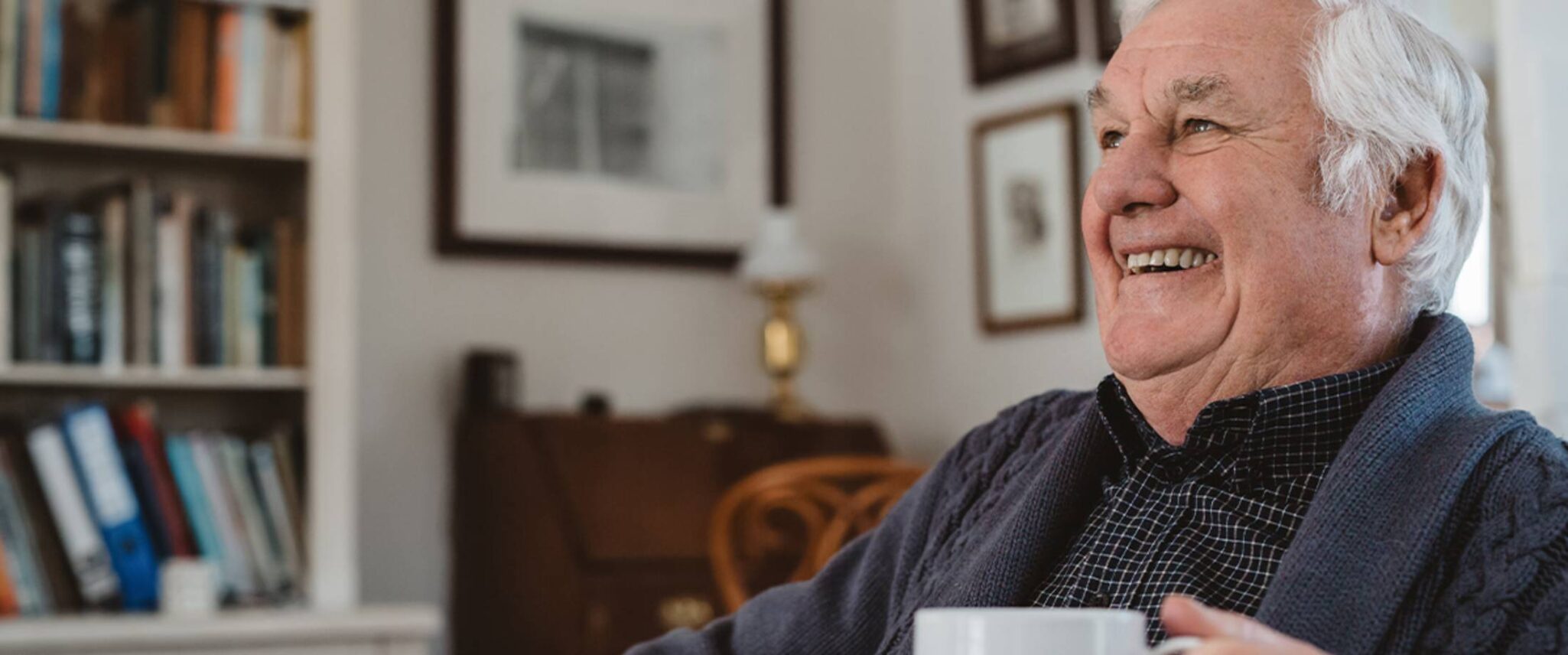 At some point in our older years, we may realize that we actually need less space. We lose interest in maintaining a yard, fixing things that break or climbing stairs. Downsizing, or "rightsizing " into a smaller space can be the answer, and for some seniors this may mean moving into a smaller house. Others decide that moving to a senior living community offers the amenities and services they desire in an enriched lifestyle.
The Upside of Downsizing
Choosing community living can be tremendously rewarding. Without the responsibilities of homeownership, you find more time to devote to exercise, lifelong learning, creativity — all things that may have taken a back seat during busier years. For some older adults, community life is a way to widen their social circle. Some enjoy a beloved hobby or try something new. Others use their new lifestyle as a launching pad for their travel plans, more time with family, or an encore career.
It's More Than Just Stuff
Downsizing can seem like a big task when facing a house full of stuff. It doesn't have to be. It can be a wonderful opportunity to relive significant memories and share them with your loved ones. When you go through keepsakes and mementoes, you'll naturally share memories and tell family stories. Gifting items to family and friends becomes even more meaningful during these special moments.As you make the transition to a smaller space, here are some steps to make the process more manageable:
Take Your Time
Be realistic about the time you'll need to go through your home. Go room by room and break it down into smaller tasks — one box at a time, one collection at a time, and finish one task before you start another, so everything feels more organized. If it helps, try starting with the smallest space, or one to which you have no emotional attachment, such as a guest bedroom. Leave the most cluttered areas for last — these are usually basements and attics — you may need to enlist a family member to help.
Sort It Out
Put aside the furniture and other items you know you'll need in your new home. These will include basics such as a sofa and coffee table, a bed and nightstand, and a dining table and chairs. Look critically at what you have: Are the items worn or do they need repair? You may decide that this new phase of life deserves a furniture makeover. Be very discriminating when it comes to décor and home accessories. Always take less than you think you'll need, and only take what you absolutely love.
Ask for Help
You may be surprised who'll pitch in. Old friends, neighbors, children and grandchildren over for the weekend, extended family members — let everyone know you could use a hand. Think about how you can use their skills so they feel truly useful; for example, a tech-savvy relative could help you digitize photos. Someone who's good with details could coordinate your moving day. Find a part for everyone to play.
Love It  or Leave It
You would think that the physical sorting is the hardest part of downsizing. But actually, the decision-making — deciding what to keep, give away, donate or trash — can be just as difficult. If you know you'll have difficulty being objective during this stage, ask for help from a person you know will be neutral. There are also professional senior move managers who can provide advice on how to downsize, sell your valuables or manage an estate sale.
Stash the Extras
Even after decluttering, you may still end up with items you need but don't use that often. Maximize your new living space by stashing them in a storage facility. Items could include:
Photo collections or other personal mementoes
Large items such as oversized  electronics or bulky artwork
Temporarily unused vehicles like a golf cart or car
Occasionally used items such as suitcases
Seasonal items such as skis, beach umbrellas, etc.
Get Packing
Don't bite off more than you can chew when it comes to packing. Like you did for decluttering, focus on one room at a time. Work well in advance of your moving day so that you're not trying to do everything in a rush at the last minute. A good tip is to pack for a set amount of time each day. That way you avoid exhausting yourself by going, going, going all day long.
Use the right box. Heavy items like books should go in small boxes. Kitchen items like dishes should be in medium-sized boxes. Light items like linens and pillows go in bigger boxes. Packing a large box with heavy items makes it harder to carry and more likely to be dropped.
Layer breakables. Pack dishes by wrapping each one in packing paper, and bundle five or six together with more paper. Position them on their sides, never flat. Use plenty of bunched-up paper as padding. Wrap cups and bowls inside each other, with paper in between, three to four in a bundle.
Fill gaps. Don't leave empty spaces in the boxes — fill them with clothing, towels, linens or packing paper. Boxes that are loosely packed or unbalanced are challenging to load.
Keep items together. Don't mix items from different rooms in one box. Keeping items from the same room together will make both packing and unpacking go more smoothly.
Repurpose containers. Use your hampers, suitcases and bins as containers for items. Don't leave them empty.
Crate artwork. If you own expensive artwork, ask your mover to build a special crate for it. Oil paintings should never be wrapped in paper, because it will stick to the surface.
Give TVs TLC. If you own a plasma TV, know that it has to be shipped upright or it will be ruined. Get a special wooden crate made if you don't have the original box. Normal TVs should be double-boxed: packed in a box and then placed inside another box that's well padded.
Shrink clothing. Clothing takes up a lot of space. Use vacuum seal bags for bulky pieces or roll clothing instead of folding to save space.
Label every box. Number each box and mark the room it's going to. Keep a numbered inventory list to verify that every box has been delivered. This list will help you find items quickly too.
Tape securely. Use packing tape to seal the bottom and top seams. If the box has been used before, a couple of wraps all the way around the top and bottom edges will reinforce the sides.
Smooth Moves
Following a moving checklist when you're moving to a senior living community can help you make sure everything's in order. While there are no tips for every single scenario, this timeline shows what to expect in the months leading up to your move. Here are some additional packing and moving tips to keep in mind:
Ensure you eliminate all excess and clutter before you begin packing. You'll have less to pack and move, and you'll start in your new home with a clean slate.
Collect all information about your move in one folder — this includes change of address forms, moving contracts, purchase papers and other records.
Pack as far in advance as possible, starting with off-season and unused items first.
Book services early. If you're hiring a moving truck, painters, cleaners and other services, book them as early as you can. This ensures that you'll get the days, dates and time you want, especially during peak season.
Rent a safe deposit. If you don't have a safe deposit box, consider renting one to store valuables such as jewelry and hard-to-replace  documents such as birth certificates, passports or business contracts. If one of your moving boxes goes missing or is lost, at least you'll have peace of mind about your most valuable possessions.
Contact utility providers. Once your dates are finalized, contact electricity, water, trash removal, and other services for your old address and arrange to stop services.
Pack a go bag. The night before you move, place everyday essentials — a change of clothes, toiletries, medications, phone chargers, plus your move folder — into the suitcase or bag you intend to keep with you at all times.
Invest in a few supplies. When you're unpacking in your new home, you'll need a box cutter, garbage bags, paper towels and some cleaning supplies. Put those aside to have handy when you arrive.
Are you ready to make your move to independent living in Holland, MI ? At Freedom Village, we call it rightsizing, because we believe there's a right size of home for every stage of life. From decluttering, packing and  moving, to help listing and selling your current home or moving your pet, we offer resources to keep the move-in process as easy and stress-free as possible. Contact us to learn more. We are proud to have earned 1st place for Retirement Community and voted as a finalist for Assisted Living Facility once again in Holland Sentinel's 2020 Best of the Best Holland Awards.