Depression in Seniors and How Senior Living Can Help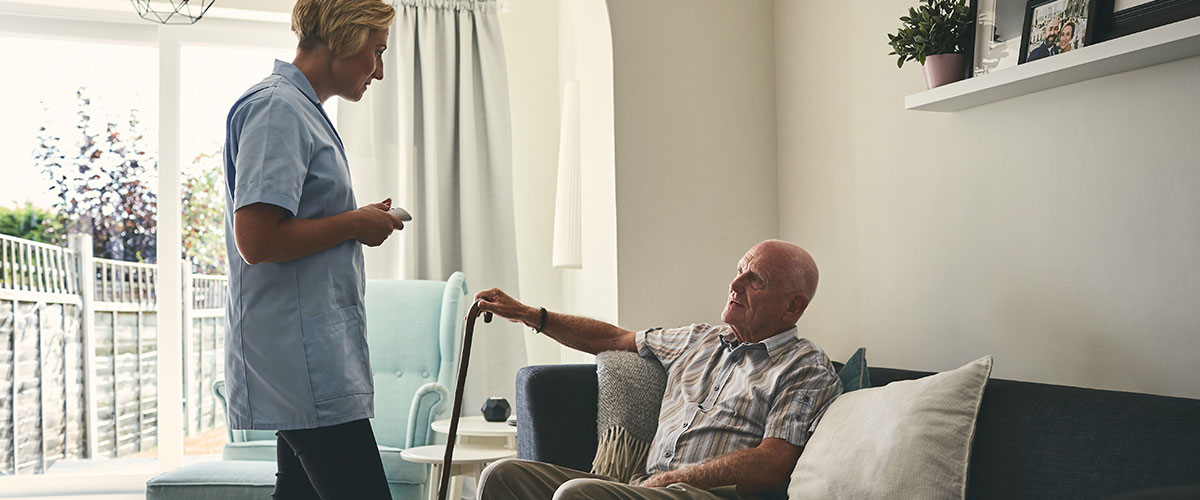 What Is Depression?
Depression is not synonymous with grief or simply "feeling down." It's normal to mourn a loss and to have off days. But if you feel hopeless, unmotivated, consistently numb or despondent for weeks at a time, these may be signs of depression. It's a serious medical illness that can have a significant impact on your life.Depression is complex, and researchers are learning more each day, but scientists believe it can be caused by a combination of a number of factors, including irregular mood regulation in the brain, genetic predisposition, challenging life events, medical issues and medication side effects.
The Issue:
According to the United Health Foundation, the number of diagnoses of depression in seniors rose 23% in the past six years. Key contributing factors are social isolation, stressful life changes, poor diet, and a sedentary lifestyle.
How Senior Living Can Help:
If you're living with depression, you should speak with your doctor and a licensed therapist to address the underlying causes. But senior living communities can offer advantages to help residents avoid many of the potential triggers for depression.
Exercise
A regular exercise routine can cause nerve cells in the brain to grow and make new connections. As your brain reinvigorates, you feel an increased sense of well-being. But beginning a new exercise habit can be a challenge for those living with depression because the disease diminishes energy, disturbs sleep patterns, and can cause body aches.
At a senior living community, residents have access to a wide variety of fitness options, meaning you can start at any level and develop your capacity from there. If you're suffering from body aches, you can take a low-impact swim in an indoor pool. If you want to start slowly, you can take some quick walks on gorgeous walking paths or spend a short time in the fully equipped fitness center. If you have trouble feeling motivated on your own, you can join a group fitness class. If you need physical therapy before you can begin a regular exercise regimen, there are on-site physical therapists to help you. At a community, everything you need to incorporate more fitness into your lifestyle is at your fingertips and can be tailored to your abilities.
Avoid Stress
One key trigger for depression in seniors is stressful life events, such as the loss of a loved one, physical challenges or worsening health conditions. In a senior living community, especially in a Life Plan Community, residents know they have a smart plan in place for the future, and they have access to health care resources if their needs change. This overarching support can address a lot of fear and uncertainty around major life events, lessening stress levels for everyone involved.
Eat Healthy
One of the possible signs of depression is that the senior may not feel motivated to cook for themselves or eat well, but a balanced diet can help regulate the body and boost energy levels. Within a senior living community, residents have access to delicious balanced meals, prepared with senior health in mind. Residents can also speak with a registered dietitian or nutritionist for advice about what sorts of foods can have a positive impact on their physical and mental health.
Surround Yourself with Friends
Social contact releases oxytocin and dopamine in the brain, which can lower stress levels and increase feelings of happiness. When seniors live closer to their peers, can wave in the hallways, share a dinner table, take fitness classes or go on outings together, that sense of community can significantly help prevent depression.
If you or a loved one is suffering from depression or experiencing depression symptoms, speak with your doctor and consider whether a vibrant senior living lifestyle could help.To find out more about Freedom Village, please reach out to us. Any member of our team would be happy to share their knowledge of our community.