How Does Music Benefit Seniors with Alzheimer's and Dementia?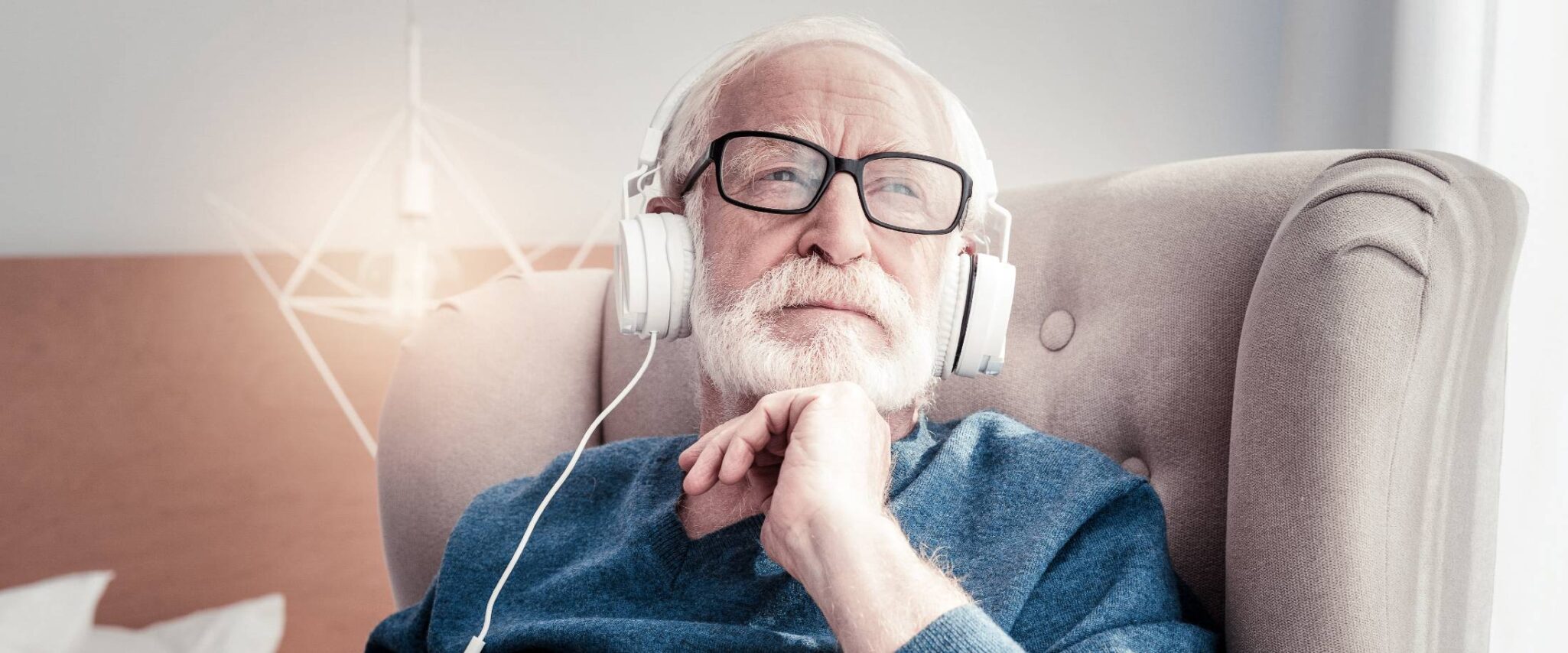 For people with Alzheimer's disease or other forms of dementia, music therapy can have an astounding effect  on their mood, behavior and overall quality of life — even if they seem to have little connection to the world around them.
The benefits of music for seniors with Alzheimer's and other dementias are receiving more attention from researchers, who are beginning to study how music therapy can help bring back memories and moments once thought to be lost forever to the disease.
About music therapy
Throughout human history, music has been present in every culture, enjoyed as part of daily life and used as a salve for the human soul through healing and religious rituals. Flutes carved from bone 35,000 years ago were found in a German cave in 2008, suggesting music played an important role for Paleolithic humans.
Yet as a profession, music therapy is relatively new. It started to gain attention only within the 20th century, when VA hospitals invited musicians in to play for soldiers returning home from WWI and WWII.
The VA system began to recognize physical and emotional benefits in soldiers who were physically wounded or who came back with what was then referred to as shell shock  (now understood to be post-traumatic stress disorder). In 1944, Michigan State College was the first to start a music therapy program, and several other universities and colleges followed suit.
Types of music therapy
Though there are many models and approaches, there are two fundamental types of music therapy. And seniors with Alzheimer's or other types of dementia don't need musical talent to participate in or get the benefits from either type. 
All music therapy requires is a willingness to engage — physically, that means engaging by singing, dancing, hand-clapping,or playing a simple instrument like a drum. This is what's known as active music therapy. 
There's also receptive music therapy, which is mindfully listening to live music or recorded music specially curated for the listener based on their personal experiences.
Benefits of music for seniors with Alzheimer's and dementia
Music therapy for seniors, especially those with Alzheimer's and those living in dementia care communities, has a number of benefits on both physical and mental well-being.
It can improve depression symptoms.

For people with moderate to severe dementia,

music activities led by music therapists, or led by CNAs

trained by music therapists, can reduce depression symptoms and improve overall well-being.

It can lower your heart rate and blood pressure.

Playing or listening to music helps you breathe rhythmically, which can improve respiratory health.

It can improve flexibility, balance, muscle strength and bone density.

Stretching, walking or dancing

along to music — all examples of active

music therapy

— can provide numerous benefits to an older adult's body. 

It can enhance memory.

Studies show

music

can be used as a cue to evoke what are called involuntary autobiographical memories, which are specific memories that often invoke an emotional response.

It can relieve stress, anxiety and agitation without relying on pharmacological interventions.

Rather than relying on medications to  words,

music therapy

may be a much more effective medicine.
Why music and memory are connected
Some activities we learn in our lives are resistant to decline, even though the brain may be severely affected by Alzheimer's or other types of dementia. 
Activities we learned in our younger years — riding a bike, dancing and enjoying music — are known as Procedural Memory. These types of memories tend to be deeply ingrained in our memories, whereas Explicit Memory — memory for knowledge, reason and events — gradually disappears as the dementia gets worse.
Because music is a Procedural Memory, the response to music is preserved even when the person with dementia has a speech or language impairment. A recent review of several notable studies concluded there were so many benefits to listening to or playing an instrument that "music appears to be a necessity for dementia patients."
Find quality Alzheimer's and dementia care at Freedom Village 
If you're caring for a loved one with Alzheimer's or another form of dementia, it may help to know that compassionate memory care in Holland, Michigan, is available at Freedom Village.
Our innovative and nationally recognized Heartfelt CONNECTIONS — a Memory Care Program® is a person-centered, activity-focused program designed to help memory care residents find renewed meaning and connection in their lives. Our music therapy program, led by our music therapist, provides residents with a way to connect, helps boost residents' moods and encourages participation in group activities, such as dancing.
Learn more about these unique programs and all the ways our memory care neighborhood provides your loved one with care, dignity and respect. When you're ready, call us at 616-200-7271 or contact us.