Tips for Touring Senior Living Communities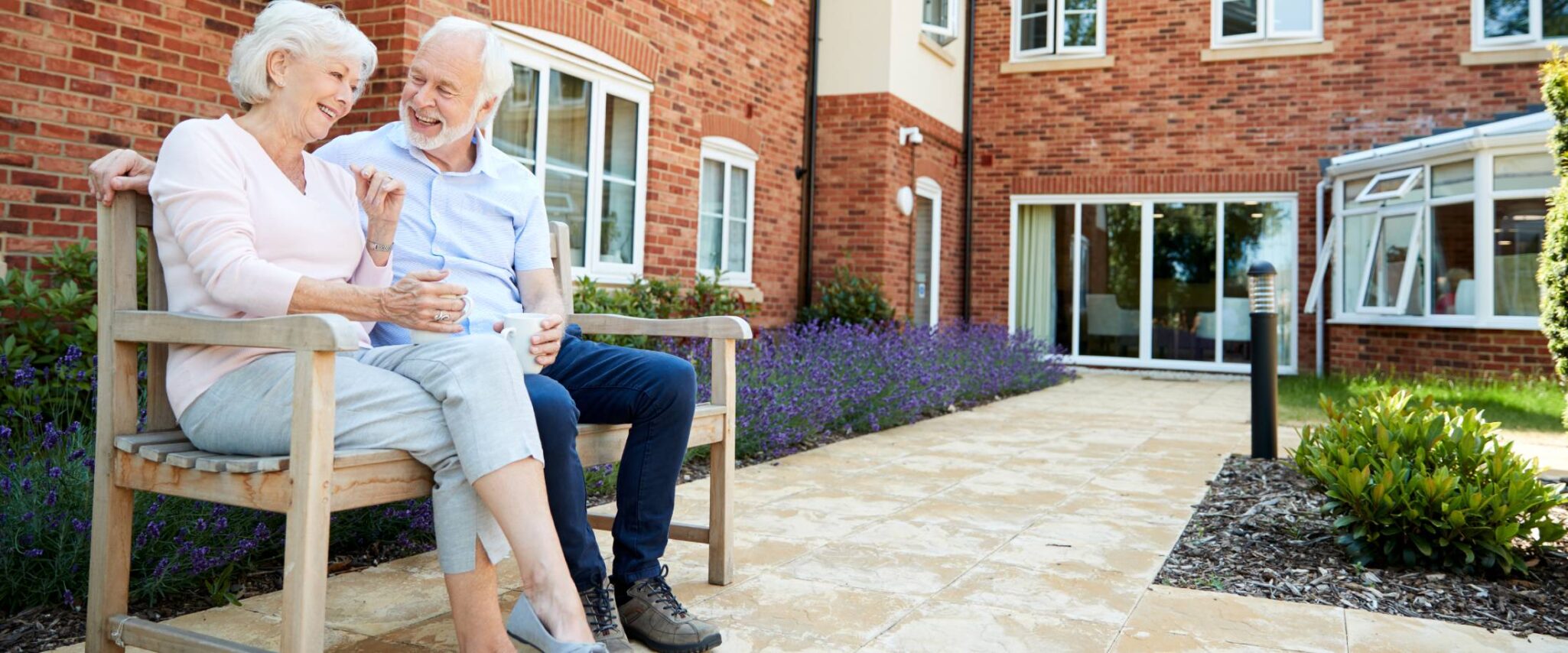 Moving to a senior living community is a big change, and it's worth careful thought and consideration.
As you research and visit communities, it's smart to involve your family and friends, as they may add valuable perspective on which community could be the best for you. If you're intending to schedule a senior living tour with your adult children or other family members, ask them to approach the visit with an open mind and the willingness to consider all options.
Here are some tips for touring senior living communities to find a choice everyone feels good about.
Set your criteria
Draw up a list of "wants" and "needs" to help you evaluate communities with consistent criteria.
If you're touring with family members, agree on fundamentals the ideal community should meet.
We believe it should be a place where you can live comfortably and happily, and where you feel safe. There should be amenities, services and activities that interest you, and people you can see yourself being friends with. Among the tips for touring a senior living community is to ask if they offer a health care continuum, so you wouldn't have to move elsewhere or be separated from your spouse if one of you needs care.
Word of Mouth
Another helpful tip for touring a senior living community is to gather local knowledge before you get there. Find out from friends and neighbors what they know about the communities you're considering. Check news sources to see if they've earned a negative or positive mention for any reason.
Be Proactive
Once you've confirmed the quality, safety and reputation of the community, call to request a tour.
A practical tip for touring senior living communities includes finding out before you get there if a specific floor plan you'd like to see is available, and if you can walk through it. Ask if you could participate in an activity or class, or have a meal in the dining room to taste the food while you're there. What you want to do is to find opportunities to talk to residents in a setting where they'll be more candid.
Tour Checklist
First Impressions
Are the buildings, paths and exterior of the community well maintained?

Do staff members greet you warmly and introduce themselves?

Do you notice unusual smells, sights or sounds, and are these a one-time occurrence or ongoing

Are there ramps, handrails, wide doorways and other modifications for accessibility?

Do you see a genuine connection between staff members and residents?

Are common areas and amenities such as the fitness center or pool clean and well maintained?

Do residents seem happy and engaged?
Residences
Are you able to tour the apartments you're interested in?

Are windows, walls, and flooring inside the residence clean and well maintained?

Are the interiors, especially kitchens and bathrooms, well lit?

What's the noise level outside of the apartment?

Will the community allow you to repaint the walls or update appliances?

How far will you be from dining venues and other amenities?

Are pets welcome?
Dining
What does the meal plan cover?

Does the community have a formal and a casual dining option?

Are you able to sit in for a mealtime?

Do most of the items on the menu sound appealing to you?

Do residents seem to be enjoying the dining experience?

Can the kitchen accommodate special dietary needs if necessary?

Is there a private dining room where you could host a family celebration?
Outdoor Areas
Does the community offer outdoor places for recreation and relaxation?

Are paths and landscaping well maintained?

Is there a community garden for residents who enjoy gardening?

Is there a security team on the grounds?

How is guest access to the community controlled?

Are there areas for pets, such as a dog park?

Where is the garage for residents' cars and golf carts?
Activities
What can you expect in a typical month on the activities calendar?

What do residents do for fitness, entertainment and social get- togethers?

What are some of the more popular classes?

Are seasonal or other special events held in the community?

Can residents suggest and initiate a new activity or club?   
Future Neighbors
Can you attend an activity or event where you can meet residents?

Can you get residents' candid opinions on living in the community?

Does the resident have a spouse or partner in another part of the community, e.g., memory care or skilled nursing, and what's that experience like?

How did the staff help residents through the COVID-19 lockdowns?

How do residents rate the

quality of life

compared to living in their previous home? 

What do they wish they'd known before moving in?
Community Costs
How much does it cost to join the community?

What's included when you live in the community?

How does it compare to living in your current home?

What are the breakdowns of the various entrance fee and monthly fee options?

If you are moving in with a spouse, what is the second person fee?

Does the community offer entrance fee refundability to protect your estate? ?

Do you need to pass medical requirements before qualifying as a resident?

What kinds of tax deductions might you be eligible for?
Next Stop: Freedom Village
We hope you found these tips for touring senior living communities useful. Now, add an award-winning Life Plan Community to your list of tours. Freedom Village ticks all the boxes for a carefree, independent lifestyle, and was voted best retirement community in Holland, MI, and a finalist for best assisted living facility, in the Holland Sentinel's 2020 Best of the Best Holland Awards. Call 616-422-7618 to schedule your own personal tour and come see for yourself all we have to offer.