Assisted Living vs. Home Care: Which One Is Right for You?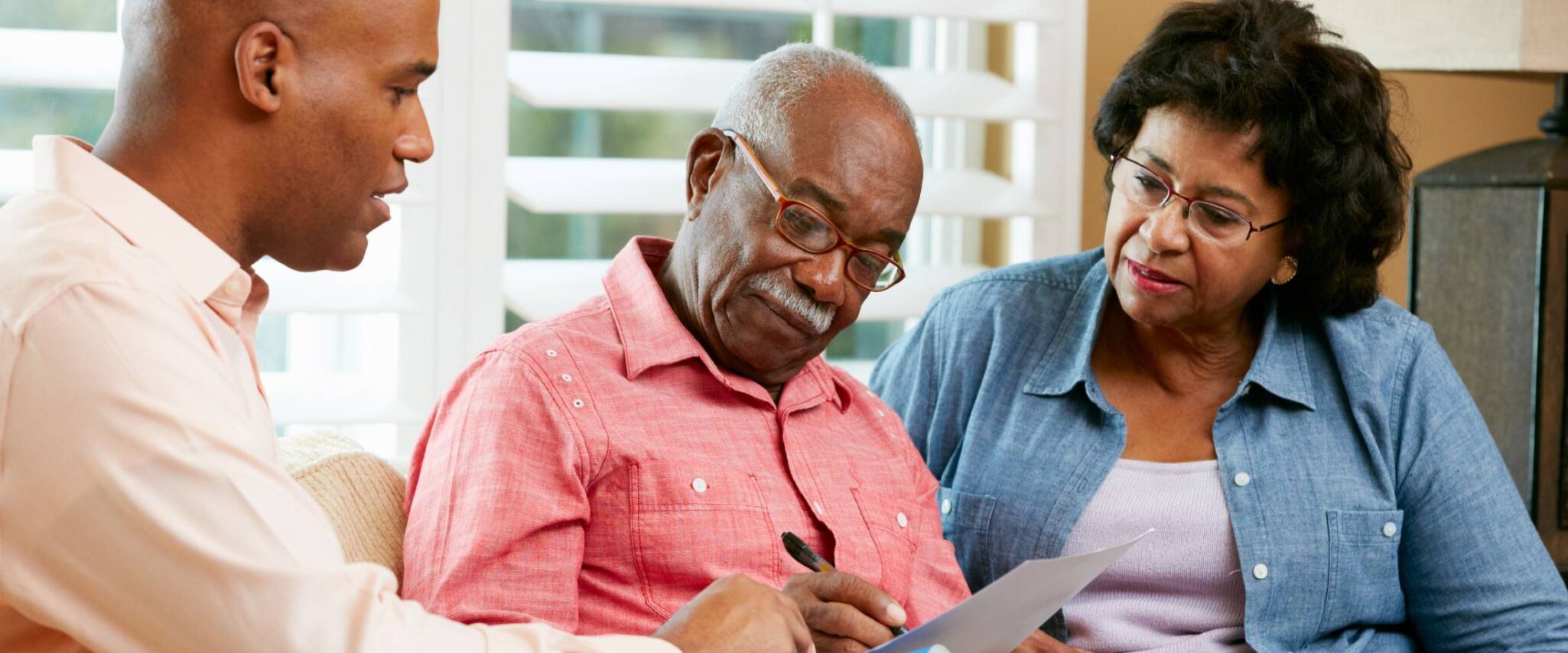 Is it possible to receive the care needed at home, or would it be better to move to assisted living in a community that can meet long-term care needs? This is likely to be a question we ask ourselves as we age and our need for help with daily activities increases.
Advancements in medical services and equipment make it possible to stay in home's familiar setting, but staying put may not be the best choice for certain medical conditions such as Alzheimer's or form of dementia. Additionally, in-home help has to be scheduled and hired, or a family member or friend must step in as a caregiver. An unexpected event such as a fall or other health event can also affect how safe it might be to continue living at home. For these reasons, it's important to be well informed about the pros and cons of moving to assisted living well before it might be necessary. 
To help you understand how assisted living vs. home care compare, a definition of each is a good place to start.
Home Care vs. Assisted Living
What Is In-Home Care?
They sound alike, but in-home care and home health are not the same thing. In-home care refers to nonmedical services, such as help with activities of daily living such as bathing, dressing, laundry, shopping and meal preparation. Home health refers to the services of a skilled nurse qualified to monitor vitals, administer medications, give injections and so on.
What Is Assisted Living?
Assisted living is designed for seniors who are mostly independent, but who may need some help with daily living and personal care. Residents typically live in their own private residence, which includes a bedroom, bathroom, living area and kitchen. They no longer need to handle home maintenance or household chores, may dine at community restaurants, and may take part in community programs including fitness classes, social activities and lifelong learning.
How Much Help Do You Need?
You need a clear picture of the level of care needed now, in the weeks and months to come, and in the years ahead. Start by making a list of all activities that need assistance. This includes activities of daily living such as bathing, grooming and meal preparation, all the way to completing household chores, yardwork, handling personal finances and driving. You should also consider how much help family and friends can actually provide. It's essential you evaluate long-term needs, as ongoing care may be needed, and a few months of coverage may not be enough.   
Comparing the Differences
Staying at home is typically the easiest choice for many people who need assisted living. However, whether it works for you depends on how much help you need, your finances and your support network.
Assisted living offers a wide range of care options and staff are on-site around the clock to assist in the event of an emergency. Nutritious meals, engaging activities and a sense of community are just some of the many benefits of assisted living.
Here's a side-by-side comparison:
Costs:
In-home care:

Costs can be lower depending on hours of care needed and caregiver skill level. The monthly median cost for a home health aide in Michigan  is $4,767, comparable to $5,000  for

assisted living

, according to the 2020 Genworth

Cost of Care Survey

.  

Assisted Living: An

assisted living facility

may cost more, but its real value can't be measured in dollars. Intangibles such as opportunities to make new friends, try new activities, and have medical help in case of an emergency count for a great deal.

Assisted living

is a good choice for 24/7 supervision and care. Explore the options on

how to pay for assisted living care

.
Caregivers:
Both in-home caregiver and 

assisted living

caregivers can tailor care to fit individual needs and preferences.

In-home care: The family can interview and choose the caregiver, but will need to ensure they're credentialed and pass background checks. Instead of receiving care from different people, individuals can get to know one caregiver well.
Assisted Living: Changes in staff do happen, so individuals may be helped by different caregivers from time to time. However, the family doesn't have to manage a schedule or arrange backup care if their usual caregiver doesn't turn up.
Socialization:
In-home care: Living at home alone can lead to social isolation, contributing to health problems such as depression and cognitive decline.
Assisted Living: The group setting provides more opportunities to socialize and participate in activities. A person who doesn't like a group environment may have difficulty adjusting.   
Setting:
In-home care: A home may need to be modified for safety and wheelchair accessibility. There will be a need to hire someone to maintain the home or provide transport to medical appointments.
Assisted living: Rooms, hallways, and common spaces are designed for the need of an individual who needs assistance. Home maintenance, household chores such as housekeeping or laundry, and all exterior landscaping and maintenance are included. Transportation to shopping and appointments is provided at most communities.  
Advanced Needs:
In-home care: If an individual's health changes with time, the level of care can easily be adjusted or increased as needed. However, in-home care will fall short if an individual requires 24/7 care of some kind.
Assisted living: If health conditions change, the level of care can easily be adjusted or increased as needed. And if an individual is affected by a condition that causes cognitive decline, they don't have to leave a community if it offers memory care.

Assisted living

also allows the family to focus on their personal relationships with the senior, rather than acting as caregivers.
Respite Care: A Way to Give Assisted Living a Trial Run
If you're undecided about a move to an assisted living facility, why not try it out to see if it's right for you or a loved one? A respite stay gives family caregivers time to recharge their batteries, while offering a loved one the opportunity to experience what assisted living is like at a particular community. Ranging from a few days to several weeks, respite care is a commitment-free way to see which caregiving option might be a good fit for the future.
Reach out to us to learn more about assisted living and respite stays at Freedom Village. Use the contact form on the page to get in touch.