Tips for Making a Stress-Free Transition into Senior Living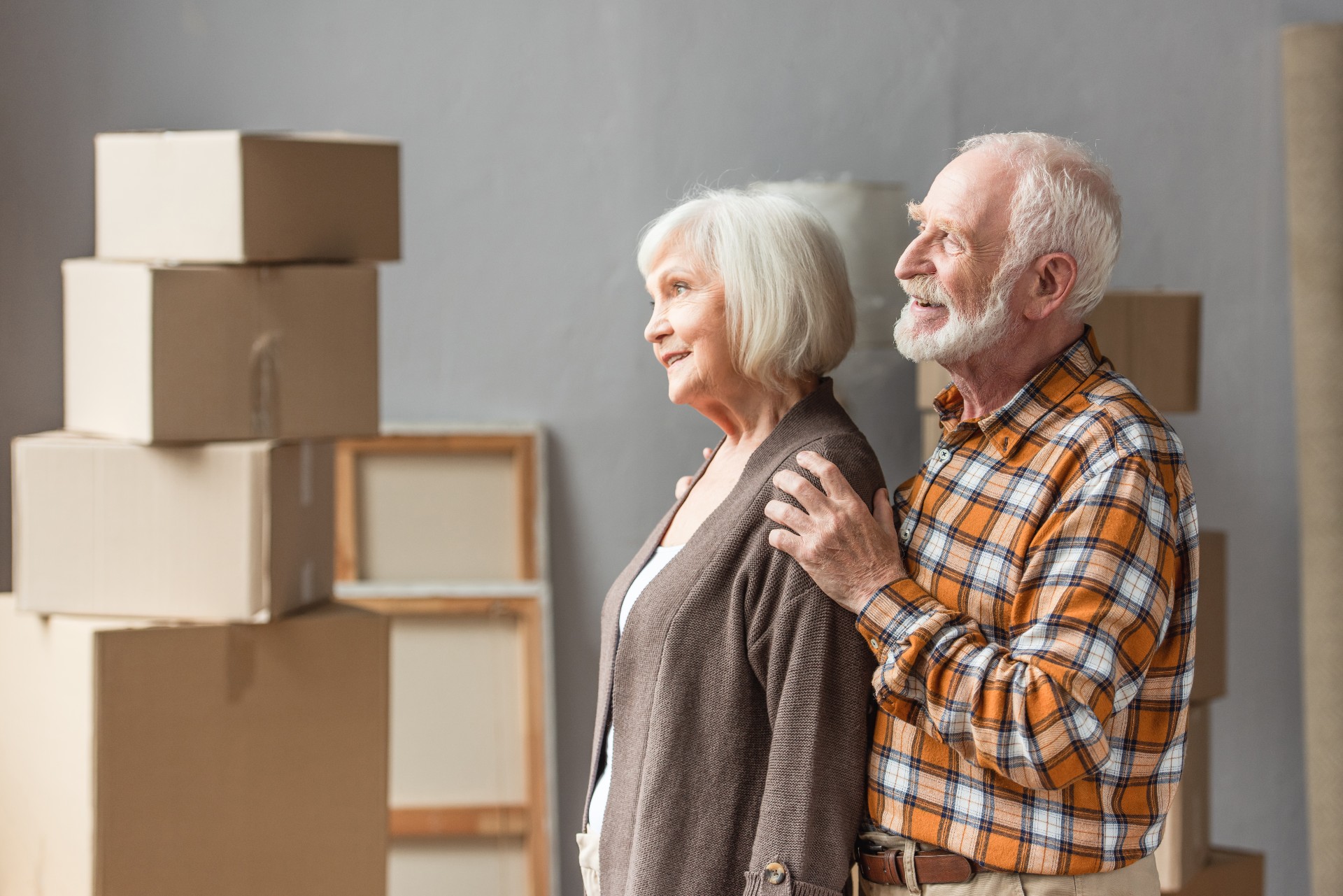 For even the most outgoing person, moving to a senior living communitycan be a little stressful. Questions like: "Will I be able to find my way around?," "What will I do?" and "Will I make friends?" might pop up in your mind.
But there's a reason you're moving to a retirement community and you have to trust that you've made the right decision. Plus, when you choose a Life Plan Community — like Freedom Village — you're sure to feel right at home. To help you know what to expect as you start this new and exciting chapter in your life, this blog post offers 17 tips for moving to a senior living community.
17 Suggestions for Making the Move
When moving to a senior living community, one of the best ways to calm any fears that may arise is by having a plan. To help you, here are our suggestions for before, during and after your move.
Before Your Move
Visit:

Stop by the community during meal times and chat with residents and the staff to get a feel for the dining options and atmosphere. 

Connect:

If you can, attend the community's social events and programs to meet your future neighbors. Also be sure to establish a relationship with someone on staff who can answer your questions and concerns. 

Visualize it:

If your new apartment home is unavailable for viewing, ask to see one with a similar floor plan. This will help you picture what you should bring with you and help you figure out how to decorate your new space.

Walk around:

Get a feel for the community and review the activity calendar so you'll know what your daily schedule could be like.

Meet the move-in coordinator:

Community coordinators have helped hundreds of seniors just like you make the move. They can help you decide what to move to your new apartment and where it will go.

Start downsizing:

More than likely your new residence will be smaller than where you currently live. This is a great opportunity to donate, sell, or give away the things you no longer want or need.

Answer questions:

Communities typically have a resident questionnaire to help their staff get to know you and your likes and dislikes.

Schedule family visits:

It's easier to move when you have something to look forward to. Be sure to schedule times with family and friends to stop by for a visit before the hustle and bustle of the move takes over.

Change of address:

Right before your move, change your address with the postal service, bank, credit card companies, doctors' offices, and other service providers.  

Move Monday-Friday:

Schedule your move for during the week when the community is fully staffed.

Hire help:

If you don't want to deal with the hassle of packing, consider hiring someone to do it for you. Your move-in coordinator may have some suggestions.
Moving Day
Remember important details:

Put together a box or suitcase with important documents, medications, toiletries, and a change of clothes. That way you don't have to dig through boxes when you first arrive.

Create a feeling of home:

Decorate your new home in a way that will express your unique style and personality.
Day One
Explore:

See what's available around your community. Check out the shopping, restaurants, and entertainment and culture options. You could even look for volunteer opportunities.

Get involved:

See what community clubs, committees, educational opportunities and outings are coming up. If there's something you're interested in that's not offered, check with the staff about creating it yourself.

Have a party:

Show off your new place to family and friends.

Think new:

Enjoy everything your new

senior living community

has to offer. Try out the services and amenities. Meet your new neighbors. Do something you've never done before.
Start the Next Exciting Phase of Your Life
To learn how Freedom Village can help you enjoy your life, your way, every day, contact us here.