What Is a Continuum of Care in Senior Living?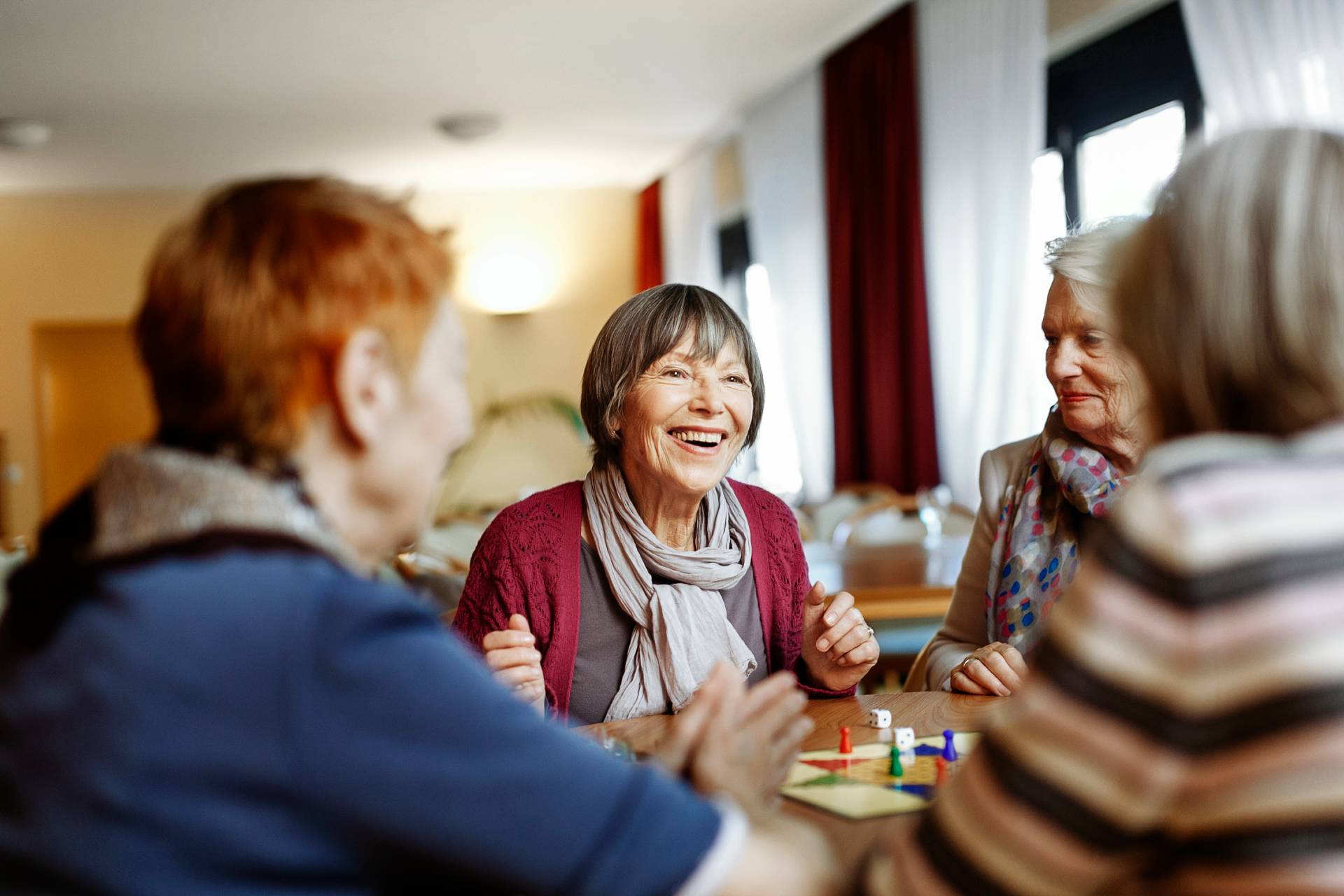 Settling into retirement means entering a new chapter of life — one filled with fewer pressures, less responsibility, and the freedom to live each day as you wish. Retiring in a senior living community often means eliminating the worry of everyday chores, but it can also allow you to embrace the peace of mind that comes from knowing your future is secure.
Communities that offer a continuum of care provide for the lifestyle you desire as an active retiree, but also for the health care needs that inevitably come with advancing age.
What is a continuum of care?
If you've just recently retired, you may be looking for an independent living  residence to call home while you explore all that retirement living has to offer. However, at some point down the road, you could develop a health-related condition or simply find yourself slowing down as the years pass. A little extra help may be all you need to keep living independently, but eventually you may need a bit more support from a skilled professional to continue enjoying the greatest quality of life.
That progression of support is known as a continuum of care. If you're looking for a community that offers a continuum of care, you're looking for what's known as a Life Plan Community or a Continuing Care Retirement Community (CCRC). Both terms describe the same type of community; some communities simply prefer one way of describing themselves over another.
Most often, people enter a Life Plan Community as independent living  residents, fully able to  take advantage of all the outstanding services and amenities the community offers. They have access to wellness programs, lifelong learning opportunities and other perks in the short term, while the importance of a continuum of care typically comes down the road. Residents have the comfort of knowing if the need arises, they'll be able to get additional high-quality care within the familiar surroundings of the community they already call home, surrounded by friends and staff they know well.
What levels of care are available?
The specific levels of care you'll find in a Life Plan Community may vary from one community to another. Some communities offer only one or two levels of living above independent living. If the community offers a complete continuum of care, as Freedom Village  does, you can expect to find all this: 
Freedom Village maintenance-free residences are popular with both seniors who lead a lock-and-leave retirement lifestyle and those who intend to spend time relaxing at home. Spacious one- and two-bedroom senior apartment homes with private patios are ready for you to add your own personal touches. As an independent living resident, you can stay active and engaged while nurturing connections through a full social life, new learning experiences, fitness, recreation and more.
Many seniors value their independence above all else, but sometimes circumstances make it difficult to manage everyday needs like bathing, dressing, grooming and managing medications. If that time comes, assisted living will help you maintain as much autonomy as you wish, while filling in the gaps to ensure you're enjoying a safe and quality lifestyle.
A dedicated memory care community is a secure and comfortable setting specially designed for the needs of someone with Alzheimer's disease or other forms of dementia. In addition to receiving help with activities of daily living (such as bathing and grooming), residents engage in personalized dementia-specific programming designed to promote dignity and a sense of accomplishment. Around-the-clock staffing ensures residents have the support they need as their dementia symptoms progress over time.
Whether in short- or long-term care, skilled nursing residents require care that must be provided by licensed,professional health care professionals. The need for skilled nursing may be circumstantial, such as recovery from an illness or hospitalization, or it may be ongoing due to a medical diagnosis or disease progression. Care plans are developed according to individual needs for highly personalized senior care, and there is ample support  for activities of daily living, along with access to enrichment programming, social events, and other activities appropriate for their abilities.
Setting goals and reaching them as quickly and safely as possible is the purpose of senior rehabilitation. Residents are focused on health and healing so they can return to their normal routines. Care is customized to each resident's unique needs, but typically includes help with activities of daily living and housekeeping chores, while a team of therapists work closely with residents' personal doctors to develop a care plan that gets you feeling better faster after an illness, injury or hospital stay.
Make Your Retirement One of a Kind
If you're attracted to the idea of living in a community that offers a continuum of care, you'll want to learn more about Freedom Village. It's the only Life Plan Community located in Holland, Michigan — a small town with big amenities that make it one of Michigan's best places to retire.
Our walkable neighborhood is located in charming downtown Holland by the Macatawa River wetlands, a short stroll from locally owned boutiques, cafés and a vibrant art scene. What's more, the campus sits just minutes from the fields, trails, and tulips along Window on the Waterfront park, stunning nature preserves, and Lake Michigan beaches.
Contact us to arrange a visit and discover the retirement lifestyle you want to live in Holland's only community where you can seamlessly transition from one level of care to another, if the need arises.