What is Adaptive Equipment and How Does It Keep Seniors Independent Longer?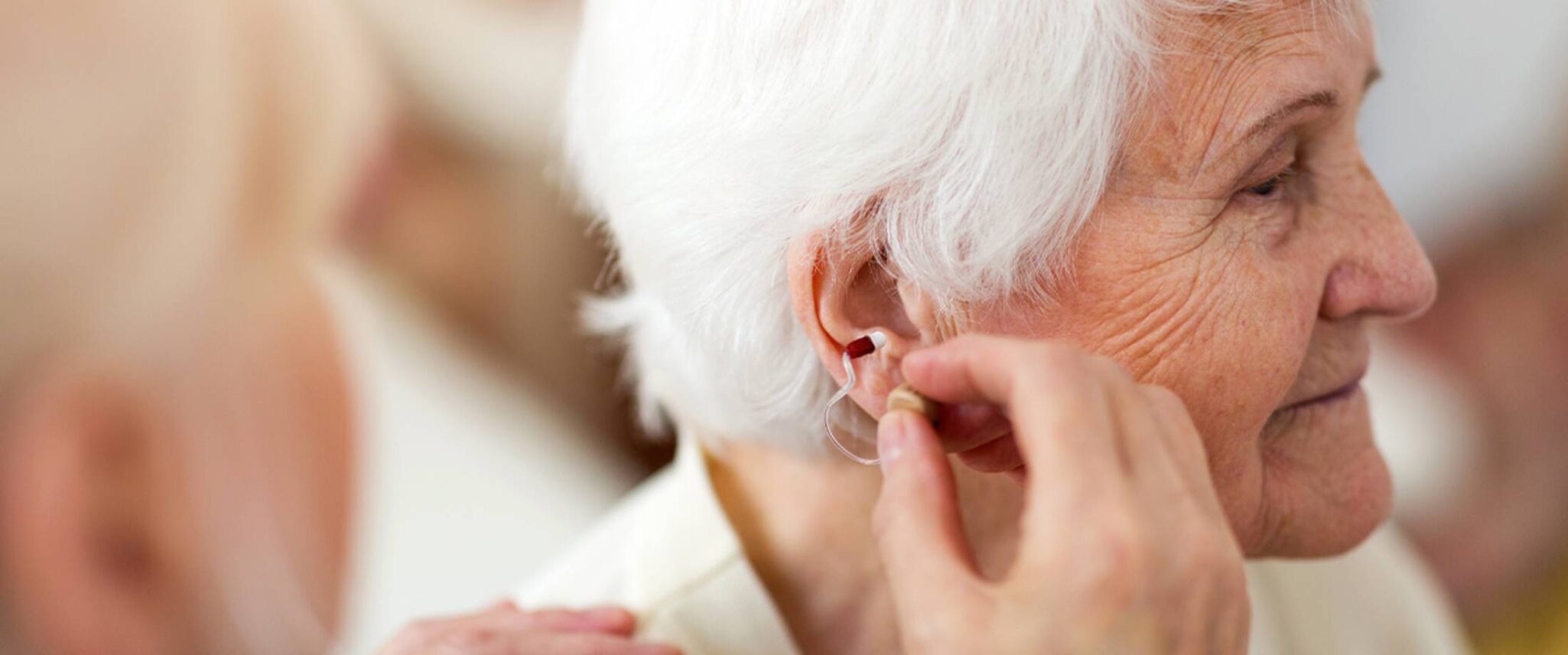 Adaptive Equipment for Seniors
Every older adult knows that over time, new challenges emerge. The possibility of developing difficulties getting around, communicating or handling the activities of daily living is very real. Fortunately, there's a wide range of equipment and services available known as adaptive equipment. It may be something as simple as a walker to make it easier to move around, or an amplification device for talking on the telephone or watching television. For many seniors, adaptive equipment is the difference between living independently and needing long-term nursing or home health care. Assistive devices generally fall into these categories: mobility equipment, daily living aids, and adaptive technologies that aid respiration, eating, vision and hearing, and speech communication. Let's look at each of them.
Mobility aids to maintain independence
Adaptive equipment to aid mobility is one of the most widely used forms of assistive technology. According to the U.S. Department of Health and Human Services, nearly 14% of adults age 65 and older use a mobility device, and 40% of adults over 80 use a wheelchair, cane or walker.Any piece of equipment that helps a senior get around more easily, like a power wheelchair, wheelchair lift or stair elevator would be part of this category.
Adaptive devices for older individuals that make it easier to get in and out of vehicles and drive more safely, like adjustable mirrors, seats and steering wheels, are also part of the mobility/transportation category. Services that help the elderly maintain and register their vehicles, like a drive-up window at the department of motor vehicles, are included as well.
Adaptive devices for the activities of daily living
A second category of adaptive technology covers a spectrum of products from bath railings to reaching devices to assist people with the activities of daily living. According to the Harvard School of Medicine, nearly two-thirds of Americans over age 65 need help with certain everyday activities such as eating, bathing, and getting in and out of a bed or chair. For bathing and hygiene, there are such devices as extendable sponge kits and long-handled combs to support people with limited dexterity in dental, grooming and washing tasks. There are also toileting aids to ensure comfort and privacy while maintaining personal hygiene.
Dressing is an activity of daily living that many older adults need help with. People with physical or visual impairments can use adaptive equipment to dress themselves more independently. Those with limited functional reach to their lower extremities can use a long-handled shoehorn to put on and take off their shoes. A dressing stick is a device that makes putting on and removing socks or pants simpler. For people unable to tie their shoelaces because of physical or cognitive limitations, elastic shoelaces are an option, as well as shoes with Velcro closures. Elastic laces turn regular laced shoes into slip-on shoes by letting the tongue of the shoe stretch to accommodate the foot. A device known as a dressing bar will assist people in a wheelchair with enough upper body strength and hand coordination to pull themselves up to a standing position in order to pull their pants and underwear up or down.
Here are some other useful adaptive devices for the activities of daily living:
Button hooks simplify buttoning and unbuttoning clothing.
Zipper pulls aid those with diminished finger and hand strength.
Key holders provide leverage for turning a key in a lock.
Handwriting aids (such as a triangular or cylindrical foam grip) make writing easier and more legible.
Screw caps simplify the opening of bottles and jars.
Knob extenders increase leverage in operating handles, knobs or controls.
Long straws eliminate the need to lift a glass while drinking.
Aluminum reachers use a trigger grip closure to extend reach.
Phone holders (for conventional phones) fasten to the receiver with a Velcro closure and provide a handle on the receiver.
Adaptive devices for cooking and eating independently
People with tactile or sensory deficits, coordination problems, or reduced strength will often need assistance when preparing food or dining. There's quite a range of adaptive equipment available to help them. Adapted plates or dishes are good for older people in general and the visually disabled in particular. A scoop plate provides a physical barrier (raised sides) to push food up against. Plate stabilizers prevent a plate or bowl from sliding. These are generally available for purchase online and at medical supply stores. For those who have difficulty holding objects, offset eating utensils reduce the dexterity needed to bring food to the mouth.
Utensils with built-up foam handles, or hollow-handled or cuffed utensils may help. Hollow-handled utensils allow an aide or occupational therapist to insert a finger into the handle to teach the correct motion of scooping. Angled spoons may help bring food to the mouth more successfully because they require less wrist movement. Weighted utensils are good for those with hand tremors or who need more feedback to gauge the force needed to scoop food onto the utensil. A rocker knife or T-shaped rocker knife can be helpful for people who have the use of just one hand. Spread boards help during cutting tasks or to stabilize a slice of bread when spreading food over it. One-handed dish scrubbers attach to the bottom or side of a sink via suction to allow dishwashing with a single hand.
Respiration, vision, hearing and speech aids
A continuous positive airway pressure (CPAP) machine delivers a constant inhalation (breathing in) pressure and exhalation (breathing out) pressure. This constant pressure keeps the airway open between breaths and is a perfect tool for a person who has obstructive sleep apnea. Bi-level positive airway pressure (BiPAP) machines are also available, helping a senior breathe by delivering a different intensity of air pressure during inspiration and expiration.
Sensory enhancements include anything that makes it easier for those who are partially or fully blind or deaf to better appreciate the world around them. For instance, a telecaption decoder for a TV set would be an assistive device for a senior who is hard of hearing. There are also wireless headsets available that make television dialogue clear and understandable for a person with hearing loss, while allowing the TV volume to remain at a level appropriate for other viewers in the room.  Local phone companies have TTD equipment for people with hearing impairments. This equipment, which sends telephone messages that you type, can also be useful if you've lost the ability to speak. Many assistive features are standard on today's phones, such as speed dialing, one-touch dialing, speaker phones and voice-activated systems.
Other adaptations can be made with inexpensive accessories, such as hands-free headsets or large button adapters for easier dialing.Cellular and wireless phones offer even more independence, as users can be just about anywhere and make or take a phone call. Occupational therapists and other experts can also help integrate a telephone with an augmentative, alternative communication device, or an emergency response system that provides increased ability to contact emergency workers, friends or relatives in the event of a problem. Some systems can play a prerecorded message to alert the person you call that there's been an emergency.
Preserving your independence
As general aids for the activities of daily living and for more specific areas of occupational therapy, adaptive equipment plays a critical role in helping older adults preserve their independence.
At Freedom Village you can join our community right at the level of care needed, including long-term skilled nursing care. Our short-term rehabilitation services are open to non-residents as well. To learn more, please call us at ​616-200-7271.