What Is the Best Age to Move into a Life Plan Community?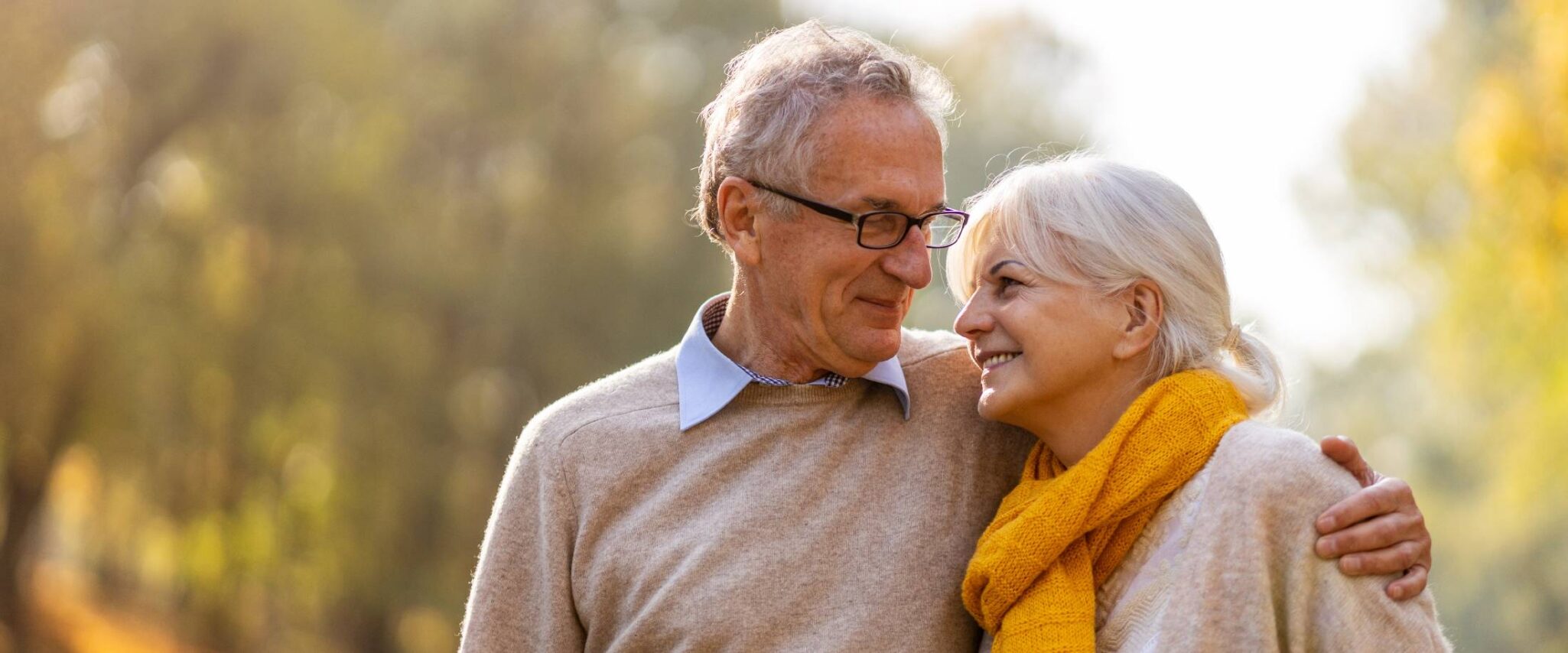 Is retirement on your mind a lot lately? Whether you're already retired or soon to be, there's no doubt that retirement is a monumental transition in life. If you're seriously considering a Life Plan Community as your next retirement step, let us be the first to tell you what an exciting and fulfilling stage of life you're about to enter.  
As you approach this new season, we know there's a multitude of things to consider and an endless number  of questions running through your mind — with one of the big ones being when to move into a Life Plan Community?
While the timing for a move into a Life Plan Community is different for everyone, fully understanding your needs and wants as you move toward this next step can help you nail down a timeline that works for you.
As a Life Plan Community that offers Life Care — the gold standard of senior living health care — we're constantly welcoming seniors into their new home. Before this happens, though, we answer all their questions and help them navigate this big decision-making process. We're here to help you, too. Keep reading to learn more about Life Plan Communities, and let us help you think through when to move into a Life Plan Community. 
What is a Life Plan Community?
A Life Plan Community, also known as a Continuing Care Retirement Community (CCRC), can provide you with great peace of mind while enabling you to live independently and joyously for years to come.
Life Plan Communities, which all charge a one-time, highly refundable entrance fee and an ongoing monthly fee, are full-service communities that offer independent living and a continuum of care that can include assisted living, memory care, skilled nursing and rehabilitation. These communities offer different types of residency contracts, each of which details how independent living residents access these higher levels of care and what it will cost. 

At Freedom Village, we offer a Type A Life Care contract, which provides unlimited access to care at rates that are always predictable and highly discounted over market rates.

Keep in mind, however, that not all Life Plan Communities offer Life Care.
Most seniors enter a Life Plan Community as independent living residents and enjoy access to on-site long-term care — including assisted living and skilled nursing — if they ever need these services. 
The continuum of care ensures that you can age in place and provides you with a plan for dealing with potential health care issues, and it eliminates the need for a disruptive move if you ever need a higher level of care.
With Life Care, if you ever need long-term care, you'll have these services and receive them at about the same monthly fee you pay in independent living. You'll know where you'll receive care, who will provide it, and what it will cost.
If you like the idea of an active retirement in a setting where health care services are available if needed, a Life Plan Community like Freedom Village can offer these options and so much more.
Is a Life Plan Community Right for You?
Understanding if a Life Plan Community is right for you depends on your specific needs and wants in life, today and in the future. 
A Life Plan Community offers independent living with a variety of amenities and services, as well as access to on-site higher-level medical care should your needs change, as discussed above. 
If you like the idea of independent living in a community where long-term care services are available if needed, a Life Plan Community can be an ideal solution. 

If you like the idea of living in a community where there's always something to do, people to socialize with, incredible grounds to enjoy and much more, a Life Plan Community may be just the place for you. 
Common amenities and care services in Life Plan Communities can include:
Amenities:
Walking trails
Swimming pool

Tennis courts, bocce ball or shuffleboard courts

Golf course or putting green

Fitness center

Library

Movie theater 

Game room

Multiple dining venues

Art and music studio

Beauty salon/Barbershop
Care Services:
Physician and nursing care

Skilled nursing care

Memory care

Assisted living care

Short-term rehabilitation

Dentistry

On-site pharmacy

Mental health and nutritional counseling
When to Move into a Life Plan Community 
For many aging adults, the desire to maintain an active and vibrant lifestyle is something they value deeply. 
So, how do you know when to move into a Life Plan Community?  
Perhaps some of your good friends have already made the transition to a place where they no longer have to worry about home maintenance or other homeowner responsibilities. Or maybe you know others who have moved to a Life Plan Community because they wanted to take advantage of all the amazing amenities, services and social life that comes with Life Plan Communities. 
Some of your peers may have discovered they enjoy living in a close-knit community and enjoy an active social life with others who value the joys of retirement. 
Regardless of where you are  in the process, or where your friends are currently living, you're going to have to consider your specific situation and what you want out of this next stage in life. 
Some seniors find there are advantages to moving into a Life Plan Community earlier, rather than later in retirement. Moving earlier can mean: 
This will help you become acquainted with the community before making a decision and allow you to see all the amenities the campus has to offer.
Reimagine Senior Living at Freedom Village in Holland, Michigan
When you begin the process of selecting a Life Plan Community, it's important to remain patient and discuss your options with loved ones. In many cases, families find that the process of discussing a life decision of this nature can bring them closer together, gaining newfound respect and appreciation for one another. 
At Freedom Village, we're committed to helping you navigate this process by answering any questions you may have and guiding you along the way. 
In the end, moving to a Life Plan Community has to feel right to you, so taking your time and choosing the right path is essential to making a decision like this last.
We're excited to connect with you. Get in touch with the team at Freedom Village and let us show you how we make aging in place simple with a variety of personal and financial retirement options, including Life Care.