How Independent Living Can Save You Time and Money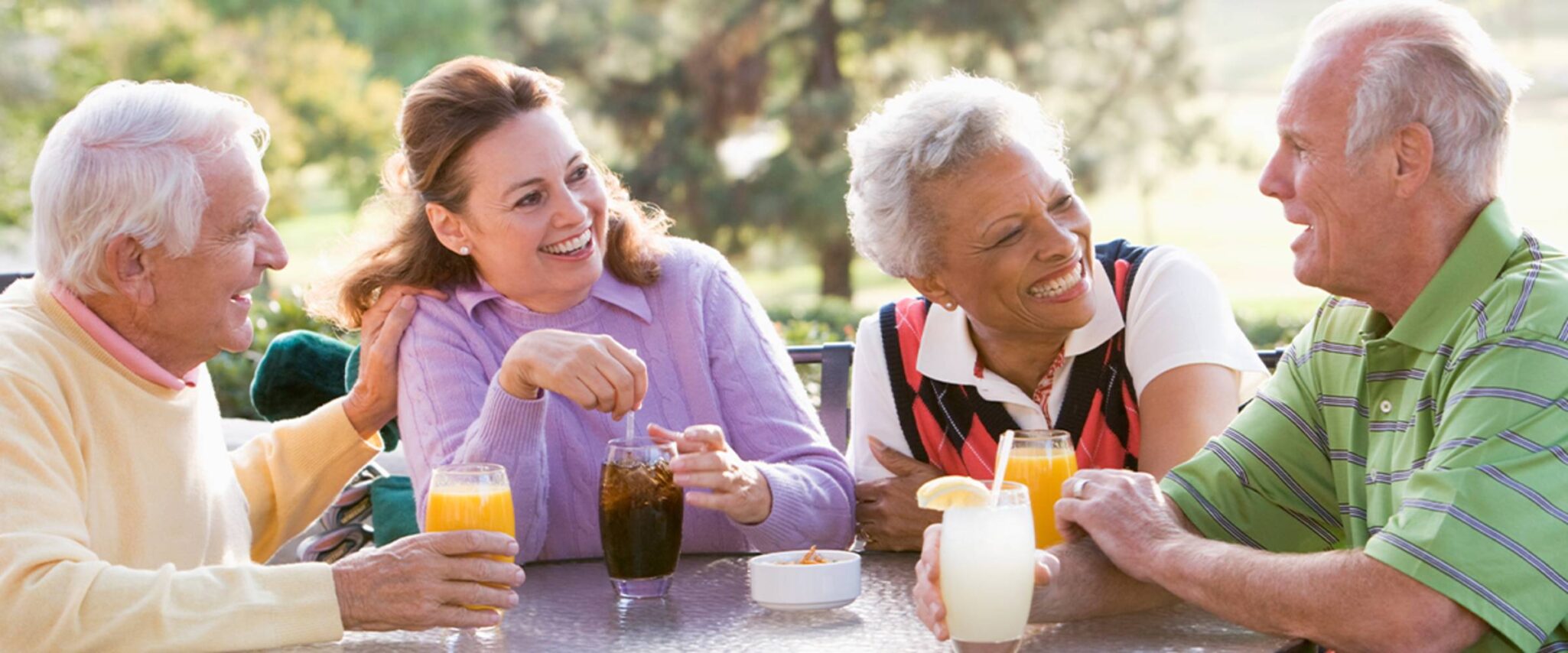 Everyone likes to save time and save money. Especially on housing and living costs. And when retirement time arrives, many people believe that staying put — in their home, condo or apartment — will automatically save time and money compared to independent senior living costs. It seems to make sense, but the fact is, that's not always accurate. The cost of maintenance-free independent senior living often compares quite favorably to costs associated with the typical townhouse or suburban home. When you no longer need to worry about housekeeping, cooking, grocery shopping and home repair costs, you'll save more time and money than you might imagine. It's absolutely worth a closer look.
The high price of unpredictability.
Even before you fully retire, predicting housing and living expenses is, at best, an inexact science. Budgeting is helpful, but it's nearly impossible to predict precisely which expenses for home maintenance, repairs and replacements you'll be dealing with, or when those expenses will come. There are individual factors to consider, such as the age and location of your home, its general condition, and variables involving extreme temperature, tornadoes, hurricanes and floods, all of which will affect your insurance premiums.Home Advisor puts the average annual cost of home maintenance at just over $1,100, with an additional $1,200 for emergency repairs cropping up for every 1 in 3 homeowners. Major structural components like your home's roof, siding, windows, plumbing and wiring, can add significantly to the tab. Repairing or replacing major home systems can cost thousands of dollars, due in lump sums and without payment options. And market prices for contractors in your area will come into play as well.
Expenses beyond your mortgage.
U.S. homeowners can expect to spend $9,080 per year, which amounts to an extra $757 per month above and beyond their monthly mortgage according to an analysis by Zillow and Thumbtack. This research examined three unavoidable monthly expenses — property taxes, homeowner's insurance and utility payments, as well as six "optional" but very common homeowner costs including cleaning, landscaping and basic maintenance. Nationwide, unavoidable costs total $6,059 per year, while the optional maintenance and cleaning costs add another $3,021 annually.
The extra "little" costs in time and money.
In addition to recurring costs for water, electricity, natural gas, sewage, trash removal, lawn care and landscaping, home security, pool care and snow removal, you might need to replace appliances, fix damage after a storm or natural disaster, or simply repair certain parts of your home to keep them functioning. Then there's the time and energy devoted to regular house cleaning. You can easily spend 20 or more hours per week cooking, cleaning the kitchen, doing the dishes and laundry, cleaning bathrooms, vacuuming or mopping floors, dusting, and other miscellaneous household tasks. If you opt for housekeeping services, you'll likely pay more than $200 a month.
Don't forget transportation expenses.
Whether you own a car or rely on others, getting around can become more challenging with age. If you elect to stay in your home or apartment, car ownership costs could include a monthly car payment, auto insurance, gasoline, annual licensing fees, maintenance and repairs. If you should ever become unable to drive, you may have to pay for transportation services, or the burden and expense could fall on family members. Between weekly errands for groceries, doctor appointments and social events, transportation can become inconvenient and costly, though still quite necessary.
Expenses from home modifications.
If you choose to remain in your home, you may eventually need to consider modifications for safety and convenience. About one in four seniors age 65 and over is at risk of falling each year, and one in five falls leads to serious injury. To accommodate your changing physical needs, renovations to bathrooms, doorways, and stairs may become necessary. These expenses add to the overall cost of aging in place. When you choose senior living, you eliminate them along with the mental burden that comes with homeownership. Your costs become more predictable, and your time is now available for other pursuits.
Saving time and money through independent living.
Because your residence in a retirement community like Freedom  Village is maintenance-free, you'll immediately have more time to spend as you wish. You'll be free to focus all of it on just what you prefer, and you can take advantage of a wide range of educational, recreational, and leisure amenities that are all within walking distance of your home. These amenities, along with extensive services that include a variety of dining options, are all included in your monthly fee:
A maintenance-free residence with maintenance-free appliances
Weekly housekeeping with flat linen service
Formal dining as well as casual bistro dining
Complete exterior maintenance and landscaping
You'll no longer have unexpected living expenses — virtually all the bills you paid as a homeowner will now be consolidated and included in a single monthly fee. Some expenses, like real estate taxes and home insurance premiums, will be eliminated. You'll be less reliant on owning a car and may choose to eliminate those expenses as well. Scheduled transportation assistance for residents in independent living is also included.
Time and Money Saving at Freedom Village
Retirement living should be more than just a lateral move from home ownership, and at Freedom Village, it is. It's a choice that lets you enhance the overall quality of your life. A lifestyle choice that actually preserves your desired lifestyle, adds to it, and helps you enjoy it longer. And when you take into account all the expenses of home ownership, and compare them with all the inclusions and benefits of independent living, you'll see that a community like Freedom Village can actually be a more affordable option. You'll have much more time — as many as 60 hours each month — to spend as you wish. And you'll save thousands of dollars each year.
We invite you to explore our independent living floor plans, compare prices, and see for yourself. To learn more about everything we offer our independent living residents, simply call us at 616-422-7618.