Benefits of Lifelong Learning for Older Adults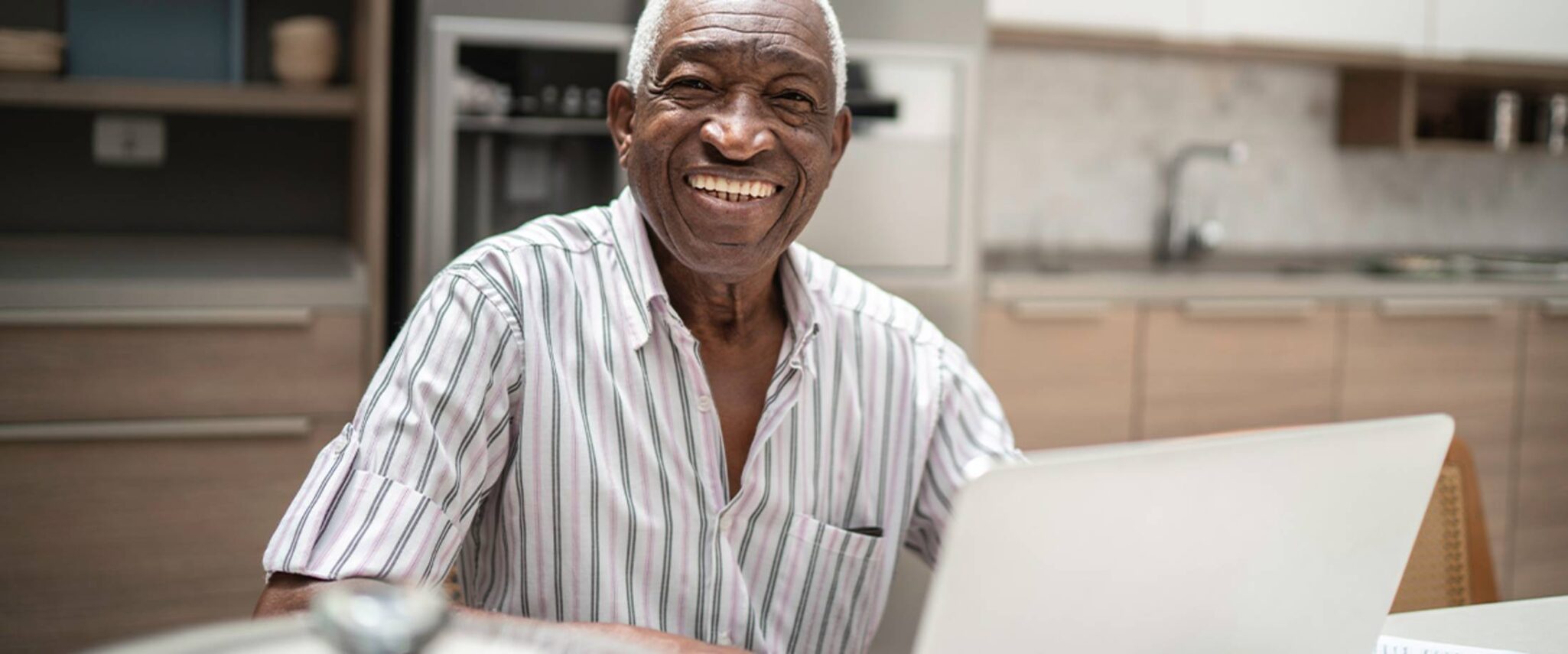 Learning can happen at any age, for virtually any reason. In your youth, it's all about building life knowledge and developing skills necessary to start a career. Later on, learning might be for a job change or to take on a role as a new parent. Education for older adults can satisfy any number of purposes. The benefits of lifelong learning may be filling newfound idle time, keeping your mind sharp, picking up a new skill, or simply gaining knowledge on a topic that has always piqued your interest.
Lifelong learning can take many forms, so if you or a loved one is interested in exploring ongoing education, you may be wondering where to start and which types of programs are right for you.
Know what you want to achieve
A smart first step when you're considering continuing education is to determine what you hope to achieve. This can help you narrow down the types of ongoing education that you want to explore. It's important to remember there are numerous benefits of staying mentally active. There may be some overlap as you consider your goals and priorities, and that's a good thing!
Acquiring a hobby
As an older adult, you may find yourself with plenty of something you often craved in your younger years: time. While the freedom that brings might be welcome at first, you may find yourself longing for something more productive to do with all those extra hours.
Pursuing a new hobby can fulfill a long-term curiosity or introduce you to an activity that's entirely new, and the possibilities are practically endless. You might have an interest in scrapbooking, photography, woodcarving, playing an instrument, or any other number of engaging pastimes. Chances are good that no matter what you wish to explore, you can find classes, whether online or in-person, to help you get started.
Pursuing academic interests
Not all academic learning is limited to youth. In fact, you can pursue ongoing education at any age, whether it's for credit toward an uncompleted degree program or simply for your own gratification. Knowledge is empowering, and it can be quite fulfilling to take a deep dive into a topic that captivates you. Academic opportunities can range from specialized workshops to college-level courses through a local college or university.
Some studies suggest that adults who engage in academic learning later in life are more in tune with general health awareness and have a greater ability to seek out information. There can also be practical and immediate benefits of ongoing education, such as gaining computer skills or learning how to use smart devices more effectively to stay in touch with your family and loved ones.
Preventing mental decline
Memory loss can be a natural, if unfortunate, side effect of aging. Some forms of mental decline are physiological and difficult, if not impossible, to prevent, but continuing education can keep your cognitive skills sharp and reduce the decline associated with decreased use and practice. Even older adults who require advanced memory care can benefit from ongoing education, as it may help slow the progression of dementia symptoms.
Think of the brain like a muscle. If you don't use your muscles, your body becomes weak and you steadily lose the range of movement you once enjoyed with ease. The same is true of your mental capacity. Engaging in lifelong learning flexes that brain muscle to keep it toned and ready to work.
Managing mental health
Often, advancing age brings a host of lifestyle changes, and it can be challenging to adapt to all the unfamiliarity. You may find yourself downsizing and leaving the home where you raised your family, or living alone for the first time after the passing of a beloved spouse. It's very common for loneliness and isolation to lead to depression among older adults. Additionally, your self-image can take a real hit if, as your physical abilities wane, your appearance begins to reflect your age or you start to notice casual memory slips from time to time.
You may be surprised to learn that ongoing education can actually help with these mental health challenges. An important benefit of continuing education for older adults is the sense of achievement it brings, and that hard-earned pride is good for your emotional well-being.
Enjoying socialization
Making friends during your youth is easy, and as a parent your social circle often encompasses the parents of your children's playmates and coworkers. As your children leave the nest and you transition toward retirement, it may be increasingly difficult to develop social relationships.
Another benefit of lifelong learning is the chance to get acquainted with others in your age range who share your interests. Even if your peers in ongoing education courses don't become close chums, the opportunity to interact with others provides a degree of socialization that can help improve your sense of connectivity and belonging in your community.
Staying active and healthy
Getting up and out of your home to participate in lifelong learning activities is an easy way to add some physical activity into your day. If your class involves movement, such as learning yoga or stretching techniques, the health benefits are more obvious. However, research has shown that there are health benefits to less physical learning, too.
For example, a study conducted at the University of Sussex showed that reading can reduce stress by as much as 68%, which in turn is good for your heart health and reduces your risk of heart attack or stroke. Lower stress also translates into stronger immune systems and improved mental health.
Explore nearby options
Once you've considered which benefits of lifelong learning are most appealing, you're on your way to finding the right ongoing education program for you. The next step is to begin researching which  courses and options are available to you.
Local learning institutions
If you live in an area with a college, trade school or university nearby, you may have access to the school's regular curriculum, community learning courses or even special programs designed for older adults. 
In Holland, Michigan, for example, the Hope Academy of Senior Professionals at Hope College offers class audits along with specific programming for adults ages 55 and up. In addition to special social, cultural, educational and recreational events, the program offers courses in fine arts, social sciences, humanities, science, medicine and technology; these vary from single sessions to up to eight weeks.
Numerous Freedom Village residents attend classes through the program, whether they rely on transportation provided by the community or enjoy some fresh air while walking a couple of blocks to the campus.
Community events
Many senior living communities offer robust activity calendars designed to deliver learning opportunities for older adults. Classes include everything from low-impact aerobics and dancing to birdwatching and interactive lectures. If your community calendar doesn't offer anything on the subject you're interested in exploring, the activities director can be an excellent resource to help you find what you need (or maybe even get it added to a future calendar!). Or it may be worth sitting in on a class or two that didn't initially catch your eye; you never know when trying something new might expose a passion you never knew existed.
Libraries
Local libraries can be a treasure-trove of learning opportunities with workshops and multi session classes offered in person or even online. In Holland, Michigan, the Herrick District Library provides comprehensive access to historical stories and information about the area, as well as online training modules for everything from DIY craft projects to video tutorials on software, social networking, languages and more. Many library resources can be accessed remotely as well as in the local branch, so you can still make use of all of the information even when you're not able to visit in person due to weather  or other limitations.
Special-interest groups
If there's a specific subject or topic that has captured your attention, there may be an organization or association created just for people who share your interest and passion. You can search online for these groups and explore their websites to find what learning resources they offer. There may be how-to sessions, guest lectures or other activities available. Some of these organizations will have local chapters where you can access their learning resources and interact with like-minded peers in person; in other cases, you may be able to access the programming online.
Self-directed
Lifelong learning doesn't have to be formal or structured; it can be an independent pursuit that you take on yourself. Getting started can be as simple as identifying an area of interest and dedicating yourself to learning more. Research on your computer, books from the library or bookstore, and video or hands-on tutorials can all be quite effective in helping you achieve your learning goals and reaping the mental and physical benefits associated with education for older adults.
At Freedom Village, we offer engaging monthly events to help our seniors stay active mentally and physically. Explore our senior living community and continuing education opportunities in Holland, Michigan.